Kate Hawkesby: Teachers are the heroes of lockdown
Author

Publish Date

Wed, 25 Aug 2021, 10:58AM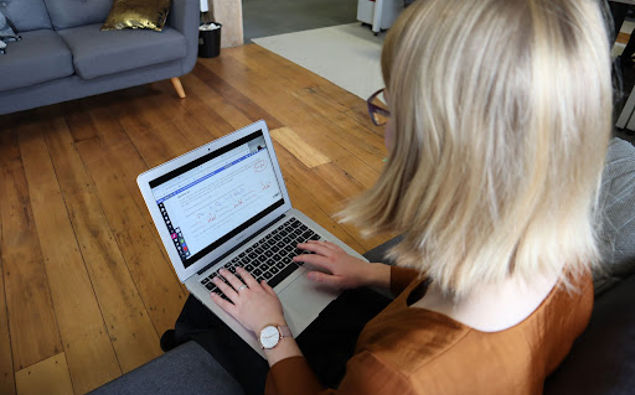 Kate Hawkesby: Teachers are the heroes of lockdown
Author

Publish Date

Wed, 25 Aug 2021, 10:58AM
I'm feeling for the teachers this lockdown. 
For everyone to be honest, not just the teachers, and also while we're at it, those of us parents having to juggle work and home schooling while also keeping households calm, well stocked, as well as walking the dog. What a time.  
Feeling slightly jealous of the people able to just sit back and watch Netflix this lockdown! 
But the teachers have been thrown back into something most of them don't enjoy – and that's having to drum up all their lessons into online learning. 
So much of what happens in the classroom these days is practical, hands on and experiential. That's tough when kids are sitting at home in their PJs with a laptop on their knees trying to decipher worksheets. 
Made tougher if they have parents who, like me, aren't the most helpful on the old maths front.  
I mean to be fair to us, it's a long time since we did maths right? How are we supposed to remember how to multiply fractions? Actually, I can multiply fractions, it's the algebra that throws me. We didn't bank on having to repeat it did we? 
But for the teachers this is tricky. And it's by no means easy for the kids either. 
My daughter lamented the fact yesterday that she didn't have all her school supplies at home. The school had given them a heads up about a week before lockdown to clear their lockers and take all their books and bags home. They'd obviously had a directive from the Ministry of Education or Health that a lockdown may be imminent and it'd be prudent to prepare. 
I remember that day vividly because my daughter came out of school at pick up time loaded down with bags, convinced we were going into lockdown that night.  
"We must be" she said, "because they've made us take all our books home and they said be ready for online learning!" But that was a whole week before we actually went into lockdown. And here we are, and though yes, we've been here before, it's not the easiest. 
The teachers, from what I've seen, are doing a fantastic job.  
They're trying their best to make the learning manageable, they're trying to get the balance right between workload and downtime. Many of the teachers doing the online learning have kids of their own at home needing attention in the background too. 
Much like last time, I notice my daughter is working harder and longer for online lessons than she does at school.  
The first day she didn't take a single break and forgot to eat. Without the punctuation of a bell, it can be confusing for them to stick to structure, so we're trying to manage that better.  
It's stressful for the kids, but I'm grateful to the teachers who're showing compassion for that, who're abandoning and redesigning their lesson plans as they try to work around the circumstances. 
And to the ones keeping the kids' morale up by making some of the online learning fun and checking in on their mental health, they're the best teachers of them all.