Kate Hawkesby: Stuart Nash has opened a can of worms with his 'wealthy tourists' comments
Author

Publish Date

Thu, 19 Nov 2020, 9:47AM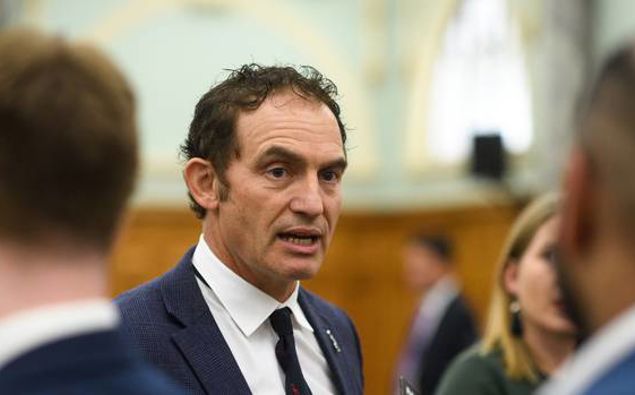 Kate Hawkesby: Stuart Nash has opened a can of worms with his 'wealthy tourists' comments
Author

Publish Date

Thu, 19 Nov 2020, 9:47AM
New Tourism Minister Stuart Nash has stirred the pot this week with his dismissal of freedom campers, and his desire for wealthy tourists instead.
He's pointed out there's no great value to be gained from freedom campers and backpackers, and that the focus should be elsewhere - targeting the more high end tourist. One less inclined to poo on the side of the road. And I don't say that lightly - toileting in and around our waterways and bushes is the reality for not all.. but many .. freedom campers.
A woman called this station the other day - she's a freedom camper, and said she's taken it upon herself to police other freedom campers she passes, and it does happen. She recently followed a camper who left her caravan clutching toilet paper in her hand.
She followed her all the way to the nearest bush and then intervened - let her know that it is not appropriate in this country to just do your business on the side of the road or in a bush, especially when there were public toilets and campground toilets nearby.
This woman had apparently argued that the toilets were too far away.
If you're out freedom camping roaming around, surely you have time to walk to the nearest actual toilet?
The other argument around public toilets in this country is that they're often locked between the hours of 9pm to 7am for example.. making it harder for freedom campers to use 24/7. So there's possibly an argument for better infrastructure in that regard.. to accommodate these travellers. But the campervan companies themselves also play a role. Some apparently offer discounts if you return the campervan as clean and fresh as possible.. which in turn makes some thrifty tourists elect not to use an on board loo because they can't be bothered cleaning it.. and they'd rather get the discount at the end.
Many freedom campers report seeing campervans with unutilised on-board toilets for that very reason.
But the Minister's disdain for those travelling in sleeper vans with no toilet facilities at all, has been met with some angst from others who claim the backpacker - freedom camper market actually disperses quite a lot of money around the place.
That they get out and about a lot more than your high end business class traveller might.
That the high end tourist might just sit tight at a lodge and do daily lodge activities but not travel beyond there, therefore less money is thrown around the wider economy.
So it's a can of worms he's opened up in trying to target the 'right' tourists for our country.
I wish him all the best with it.
What I do know, is that in order to push any meaningful monetised tourism of any kind.. you may need to do something a bit harder than just cracking down on freedom campers.
You may have to actually get that border opened up first.