Kate Hawkesby: South Island has a right to be frustrated with lockdown
Author

Publish Date

Tue, 24 Aug 2021, 9:24AM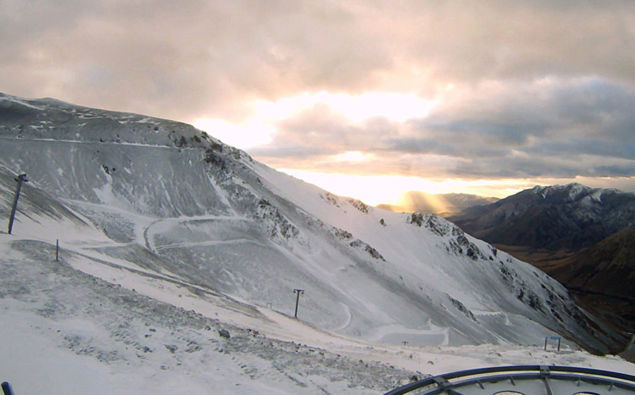 Kate Hawkesby: South Island has a right to be frustrated with lockdown
Author

Publish Date

Tue, 24 Aug 2021, 9:24AM
I'm feeling for the South Island this morning, who really shouldn't be here, but here we all are.  
They have a right to be more frustrated than anyone. And even though we had suspicions short and sharp would be no such thing, this seems a stretch for the South Island with zero cases. 
And every week this goes on, it's more dire for us economically. Which makes me wonder what the handful of commentators saying the economy is in robust shape for this, are basing that on. 
If it's based on printing more money, then your economic bar is very low. 
If it involves us all rushing out post lockdown and buying more cars and houses, I think that's misreading the room.  
This is different; Delta has changed everything.  
Inflationary pressures are mounting, economic gains have stalled, we have no collective faith that we will stay out of lockdowns based on the Government's flawed elimination strategy, people's confidence will be more negatively affected this time round. 
If it's based on borrowing more, how much more before it gets dangerous? The Government's smugness around our economic performance and position is misplaced and concerning.  
With tourism shut down and other industries impacted by surging input costs, supply chain shortages and no labour, our economy is in a precarious position.  
Add to this the economic direction Xi Jinping's taking in China, which is giving rise to a slowing if not recessionary China, which would have a knock-on effect for Australian and New Zealand economies.  
And the picture, despite all Grant Roberston's smiles, does not look good.  
This is where the Government falls over - theory versus reality.  
It forgets in smiling and telling everyone that everything's fine, that a lot of these people are business owners, employers, tourist operators, suppliers, franchise holders, importers, exporters, people at the coal face.  
They're the ones who'll tell you the truth; it's not fine. 
The Government simply has to change its narrative and start getting real with New Zealanders. It has to change its myopic thinking that what saved us last time will save us again.  
We are only just beefing up our vaccine rollout, 8 months behind the rest of the world. We have not even ordered booster shots yet.  
The fact we have known since last year that vaccination was critical, that effective procurement and distribution was critical, and yet we still sat on our hands, beggars belief.  
A Delta outbreak was entirely foreseeable and the stark lack of planning, preparedness and scaling up of contact tracing, testing and surveillance is actually inexcusable. Businesses must be tearing their hair out. Ongoing and repeat lockdowns and closed borders are no longer luxuries we can afford.  
To smile and keep saying we can afford all of it is simply dishonest.