Kate Hawkesby: Some final thoughts before I go on holiday
Author

Publish Date

Fri, 3 Dec 2021, 9:06AM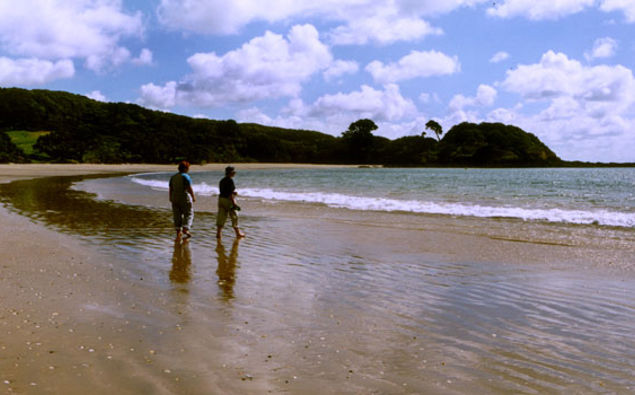 Follow the podcast on
Kate Hawkesby: Some final thoughts before I go on holiday
Author

Publish Date

Fri, 3 Dec 2021, 9:06AM
How have we survived 107 days of lockdown Auckland? 
188 if you add in last year's locked down days too... amazing. 
So, as we finish the alert level system and head into the traffic lights today, I'm actually putting a stop light on the old alarm now for a few weeks. This is my last show for the year. We worked through the lockdowns again this year so we gathered a lot of leave. Well, some more than others, my husband still has another week of work to go, but I'm off. 
Which is bittersweet actually, because I love my little show, my listeners, and our team. 
And the news cycle just keeps going this year, just when you think it might wind down, it's hello Omicron, hello new National party leadership and that's the beauty of news I guess, new every day and constantly evolving. It has us hooked. 
So, we love it - but we've also experienced a lot of love back from you guys this year, for which we're tremendously grateful. 
If you know the radio biz, you know we live or die by our ratings and these are surveyed throughout the year, and what's been amazing for us is the huge amount of support we've had, which has grown and grown and grown. 
In fact in this latest survey, we had record high ratings, and for that we thank you so much, from the bottom of our tired little hearts. 
We're a small team, there's just me and producer Alex here in the mornings, and he's new to all this, and mornings have been tough for him – gosh getting up at 2.30am would be tough for anybody. But he's handled it like a champ, done us proud, and is a delight to work with. So huge thanks to Alex for all his hard work and kudos to him, a young gun coming in and presiding over a ratings surge.  
But that's largely about you guys too, the listeners. We have such a loyal and supportive audience and for that I really am grateful, we don't take it for granted. You challenge us and hold us accountable. 
And we so appreciate your feedback, because our job actually is to serve you, and if we're not doing that well, then we're not doing our jobs. So, it's a job I love, the immediacy of it, the intimacy of it, the camaraderie of it. I feel like we're all in this together, in this little early morning club of pre-dawn risers - either off to work, or to walk the dog, or do some exercise, or take the kids to sport, or get to work, or feed the baby, or just lie in bed with a coffee and get a jump on the day's news.  
You're all incredibly important to us, so thank you, I'll miss you and miss this. I probably won't miss my alarm if I'm honest, I'll appreciate sleeping past 3am, but I'll be back raring to go in the New Year.  
In the meantime, others will hold the fort on this show, but I wish you a very Happy Christmas, a safe and sound New Year, and look forward to being back in your ear holes in a few weeks' time.