Kate Hawkesby: Sleep study shows us early birds are doing the right thing
Author

Publish Date

Fri, 9 Jul 2021, 8:59AM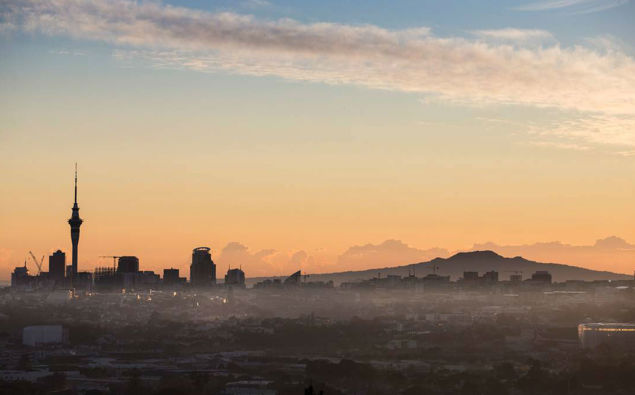 Kate Hawkesby: Sleep study shows us early birds are doing the right thing
Author

Publish Date

Fri, 9 Jul 2021, 8:59AM
I've received the best news ever this week, another sleep study. I love sleep studies because no one gets less sleep than shift workers.
We sleep at weird hours; we wake at weird hours, those of us who are up early for other reasons like kids sport, or gym classes or being woken by babies.
I mean, we all want to know the deal on sleep don't we?
So according to a new study by an international psychiatry journal, scientists now say getting to bed earlier, and getting up earlier, can dramatically reduce your risk of depression.  
The study investigated the relationship between sleep timing and mood and found that 'even one hour earlier sleep timing is associated with significantly lower risk of depression,' according to one report.
So, no more late nights.
To delve into this they needed to look at which came first; 'whether staying up late led to depressive symptoms or whether depressive symptoms led to staying up late.'  
According to this report, they "found 'firm' evidence it's the time that people go to bed that influences their state of mind, not so much the other way around."
And what does it all come back to? Light.
"Research suggests it's that early risers get more light exposure, which can positively affect mood."  
They say we need to keep our days light and our evenings dark.
We need to set our circadian rhythm with sunlight exposure in the morning, blocking out the light at night.  
But what about those of us who get up in the dark? So we're up early but it's still dark outside, how does that work?
Do we turn on all the lights at home and stare at them?
I'm not sure how that sleep study affects those of us operating in the dark, or whether we are any less depressed because we are up so jolly early? But I'm hoping it has a positive effect. Because the other thing we know about sleep is that large amounts of deprivation of it does us no favours.
It increases the risk of health problems like obesity, diabetes and heart diseases, according to Harvard University sleep researchers.
So the tried and true old tips for sleep remain the same. Good sleep hygiene like blocking light, keeping the bedroom cool, keeping blue light and electronics away, not exercising too close to bedtime.
Also, staying away from caffeine before bedtime or rich foods can help you get off to sleep easier. Even though we know all this, it's often not that easy to do.
The best news of all is that naps are good. If you're a shift worker and you're tired - don't skip the naps apparently, just have them by the middle of the day no later.
So I think that's good news for us early birds.
At least if you're getting up about now you're more likely to feel more positive, just make sure you get yourself into some sunlight as soon as it's up.