Kate Hawkesby: Simon Henry's response to Nadia backlash has been pathetic
Author

Publish Date

Thu, 12 May 2022, 7:04am
Follow the podcast on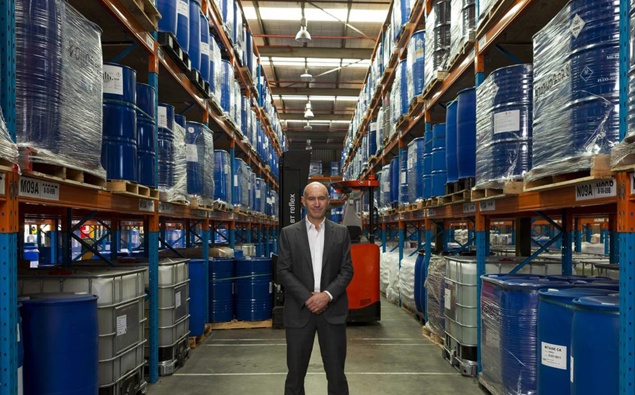 Kate Hawkesby: Simon Henry's response to Nadia backlash has been pathetic
Author

Publish Date

Thu, 12 May 2022, 7:04am
There's a lot to unpack with Simon Henry and his attempt at an apology to Nadia Lim. I don't know if two minutes on the radio will do justice to how much there is to unpack here, it may need a counsellor with a lot of time on their hands to help Simon get to the bottom of what on earth is going on with him, suffice to say, it's embarrassing. 
I mean why'd he even bother? Two lines, in a token email, sent by his office manager, six days after the event, and days after he said he'd apologized. How awkward. The email said, "Please take this letter as my sincere and formal apology for my inappropriate language in relation to you used in the interview." 
That's it. Are you kidding me? You can't make this stuff up.
He also alleged he'd made several attempts to call Lim on her cell phone, but Nadia says she has no missed calls or voicemails, so that's awkward as well. How a guy this high up the food chain has cocked this up so badly beggars belief, but it also calls into question those around him. Who's advising this guy? Why hasn't he enlisted any decent PR or damage control? Who's telling him this is acceptable?
I mean, take the temperature. It's gone down like a lead balloon, it's dominated headlines for days, it's seen stocks dropping, reputation getting trashed, negative publicity, how bad do you want it to get?
His one shot at redemption was a fulsome, sincere and at this point grovelling apology. He should've been on bended knee by now asking for forgiveness, acknowledging the mistake he made, acknowledging his misogyny and racism and promising to work on it. He should have apologized to more than just Nadia – but also her family, her kids, her parents, all women of Asian descent offended by this, her work colleagues, his work colleagues. There was so much more he could've done, and yet, he's done the bare minimum.
He seems completely without remorse. Does he even see how bad this looks? When will the penny drop?
And I don't doubt that in Henry's corporate bubble they'd have workshopped this apology knowing full well it'd be made public, so to think a bunch of corporate lackeys sat around finessing this to the two line disgrace that is, makes me wonder what the hell goes on at this company and how out of touch they all really are. Is there anyone in there thinking clearly?
Henry was the one lacking judgement and making the initial blunder – which quite apart from the misogyny and the racism, shows he did not have the foresight to think about who he was messing with. Nadia Lim is a national treasure for goodness sake. A smart, savvy and successful business woman but also a wholesome and much loved upstanding New Zealander.
You don't lash out at any woman like that, but certainly not Nadia Lim, without the wrath of women everywhere coming down on you.
So that was his bad – but from then onwards his company knew what was up – or going down - as the case may be – and yet this is still the best they could come up with? It's pathetic.