Kate Hawkesby: Signs are it will be a tough Christmas
Author

Publish Date

Thu, 9 Sep 2021, 9:55AM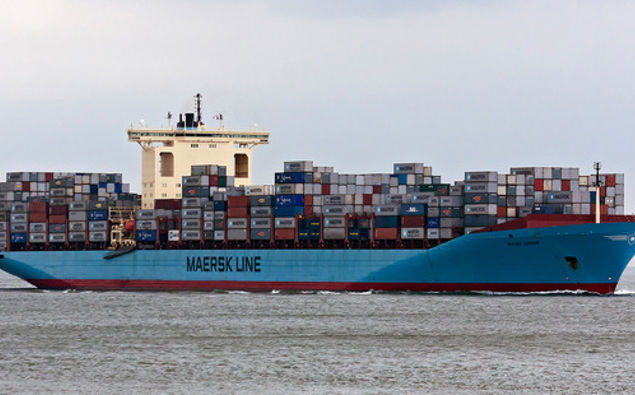 Kate Hawkesby: Signs are it will be a tough Christmas
Author

Publish Date

Thu, 9 Sep 2021, 9:55AM
It feels like a raw deal doesn't it? We're locked down, grocery prices are creeping up and up and up, and then we get the news that we're in for an expensive Christmas. 
Shipping lines have announced a 'peak season surcharge' on containers coming in from China and Singapore, and other shipping lines will likely follow suit.  
So, when the cost goes up for them to ship stuff to us, they're going to pass that cost on to us, and yet again, the consumer gets pinged.  
Kiwibank's chief economist said in one report that we can expect higher prices this Christmas, and potentially even some empty shelves. There may also be deliveries that just don't show up in time due to delays.  
He says that 'significant delays and disruptions in the supply chain don't seem to have abated since last year' when we had 'a shocking whiplash in global logistics'. 
If we haven't caught up this year, then we know it's not great news for the Christmas shopping. And Christmas, by the way, just to freak you out, is just over a hundred days away.  
Here's the thing we're learning in lockdowns, though, aren't we? The simple life is where it's at; gratitude for the little things. Suddenly we are zeroing in on the small pleasures in life and realising, do we really need the big things? (Although I am debating whether or not I need an air fryer, but that's another story) 
It's Catch-22, though, isn't it.  
Businesses need us to come out of lockdown and spend, spend, spend like last time and get the economy booming again, but many who've been badly financially impacted by lockdown may be a bit more wary this time round. 
I just don't know whether we'll be so loose with the purse strings after this one because as they keep telling us, Delta has changed the game. And there's that prickly little fear that even if we get rid of it, it'll be back and we'll potentially be in lockdown again, so I'm not sure we'll feel as carefree as we did last time. 
I could be wrong, but I don't see the surge in spending being as massive, especially with inflation and rising costs of living. If you've been locked out of work unable to pull in your usual revenue, as well as had to keep staff afloat and pay increasing costs for food and rent, then are you really in a position to fritter money away on extras?   
And is it going to get worse from a supply chain point of view? 
It was reported yesterday that the 'shippers who're being forced to swallow massive freight cost increases, have become increasingly concerned about the market power wielded by the global shipping lines.' And it's a double edge sword – fees on containers are a cost bump, plus access is a problem; can you even get a container for your goods in the first place? 
So, sorry to sound like the Grinch here, but when they say Christmas may be a bit tough this year, I think they're probably right.