Kate Hawkesby: Documentaries are forcing me into veganism
Author

Publish Date

Thu, 8 Apr 2021, 12:11pm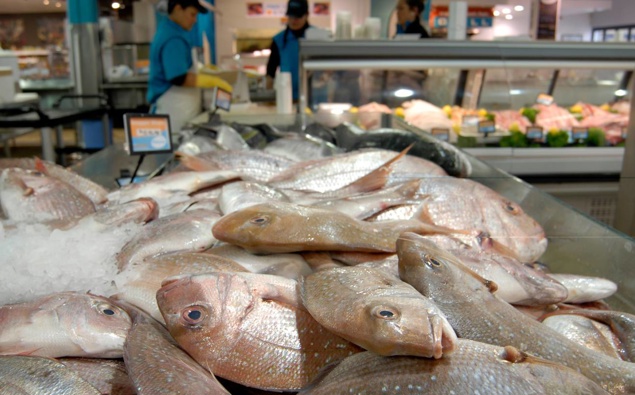 Follow the podcast on
Kate Hawkesby: Documentaries are forcing me into veganism
Author

Publish Date

Thu, 8 Apr 2021, 12:11pm
I've got to tell you, I'm running out of stuff I can eat. I feel I'm being forced into veganism. I can explain.
Look I'm easily affected by powerful documentaries which tug at the heartstrings, especially involving animals. I always end up a blubbering mess. The first one was the chicken one. Remember that? Aptly named Rotten. That was on Netflix back in 2017. I watched it, swore off chicken.
Then came Cowspiracy. That ended beef consumption for me at the time. Now, what's wrong with me? I've stupidly watched Seaspiracy.  Should've known better. I should've learned my lesson by now. Watching whales getting slaughtered, fish getting wiped out, farmed salmon getting attacked by infestations of sea lice. What was I thinking? It was horrific.
I guess it's designed to be. That's probably why they make these docos to wake us up and shock us and make us think. Here's the problem with the latest fish one though. Personally, I eat salmon every day. I'm selective about which type of salmon. I buy the sustainably farmed freshwater salmon from South Island hydro canals. And I think naively to myself that by doing that, I'm doing the right thing. Turns out I'm not.
Well actually, I don't know yet. To be fair, for sure, because I have actually written to my favourite salmon supplier and I haven't heard back yet. I wrote one of those really annoying consumer emails – I wrote it on Monday – they probably hate receiving those. And it's just like, you know, "Hi, I love your salmon, I eat it every day. Just a couple of questions…" and then I fired off a whole bunch of questions and understandably they've not replied to me yet.
But I asked them how regularly the salmon environment is independently checked and monitored. How they deal with fish waste – if you've seen the doco, you'll know what I mean – what feed they give their fish, whether they use any abattoir byproducts – can you believe that's a real thing? Fish in farms – brace yourself if you're just about to eat your breakfast – they can be fed offcuts from poultry processing including feather meal, as well as blood meal from cattle, pigs and sheep. It's according to Consumer.
Binding agents can also be added, antibiotics, even – get this – pink colouring to make the salmon less grey and more appetisingly pink to the consumer. Because of course wild salmon, they're naturally pink of course, because they're busy out in the world eating krill and crustaceans and being wild. But farmed salmon, no. Which is a bit gross.
I also asked about the actual Omega 3 levels in quantities given that's the hype around salmon. That's why I eat salmon in the first place. Turns out the Omega 3 content might just be overhyped. Did you know salmon in salmon farms have to be fed fish oil to add that in? So basically, what these documentaries do is tell you that everything you thought you knew and were doing right is wrong.
There's no such thing as sustainable food. Sustainability is a marketing buzzword. It's been invented to make companies look better and customers feel better. So everyone can go around going "Oh we're sustainable, we're sustainable," and everyone goes "Oh cool, cool. Yeah, I'll pay more for that." Nobody actually questions what is sustainable. It doesn't even exist.
Remember the sea turtle? With the plastic straw up its nose? Remember that went viral? Followed by global hysteria about plastics in the ocean and then of course we had the domino effect of that ban on plastic straws which followed. Turns out, that's nothing. That's just a drop in the ocean in terms of the issues facing sea life. The biggest problem – I mean yeah, plastics is a problem, but it's nowhere near as big a problem as commercial fishing. You know, the trawlers wrecking the seabed, the so-called sustainable fish farms which pollute the water, the fishing nets, the plundering of the ocean, slaughtering of fish stocks and the decimation of coral reefs by wiping out the fish who feed them.
So you can see my quandary. What's left to eat?