Kate Hawkesby: Reducing our self-iso time would make a huge difference
Author

Publish Date

Tue, 8 Mar 2022, 7:56am
Follow the podcast on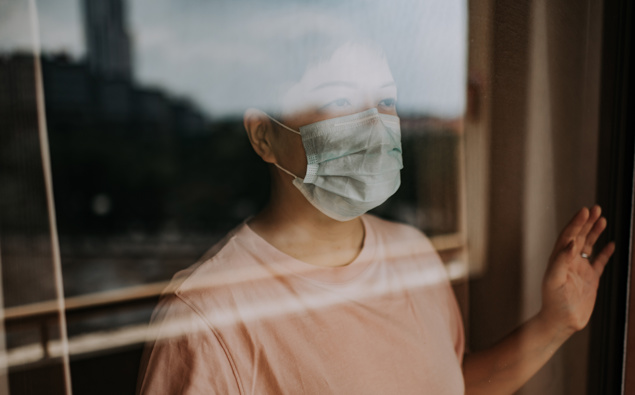 Kate Hawkesby: Reducing our self-iso time would make a huge difference
Author

Publish Date

Tue, 8 Mar 2022, 7:56am
It's pretty quiet in Auckland at the moment, with what feels like everyone isolating. The roads are not as congested with traffic, the malls are quiet, cafes are either shut or operating at reduced hours, it's all a bit sad. 
How many of those isolating actually have Covid though? 
Because it seems like an awful lot of people are at home, and I just wonder how many of them actually need to be. 
There's definitely still confusion out there as to what the rules are. Who should isolate and for how long. To do a RAT or not, to register it or not. There are those still paralysed with fear, those still doggedly scanning in. What for? You're not being contact traced. There is no point. And yet, two years of fear messaging has left people unable to think for themselves, apply logic, or just own their own lives. 
It's a tough reality for some to accept that the Government isn't that interested in a prescriptive day in day out Covid response anymore. Yet there are still some among us terrified of not being told what to do. 
I do hope our sensibilities and ability to think rationally returns. I do hope we gain back a sense of independence and faith in ourselves. I also hope the peak is indeed over and we start getting out the other side of this thing.  
I'm keen to see shops and cafes bustling again, people hugging, people less afraid of each other. But the key to making that happen does actually lie in the Government's hands. 
They need to reduce isolation time for positive cases from 10 to 7 days. 10 days is way too long. The CDC in America says 5, Australia says 7, we say 10. Why?  
It's a cold for most people lasting no more than 3 days. 10 days is over the top – and it's holding up business, closing services, shutting things down. 10 days is also clearly too appealing to those who're work shy. So much so did you know you can buy positive Covid tests to show your employer? That's fraud by the way, but doesn't stop people selling them. 
Surely we can drop isolation to 7 days. It would be good to not only curb the absenteeism, but also get back to some semblance of functioning in a first world capacity again. Food on supermarket shelves, services running. 
I tried to send a parcel by overnight courier yesterday. They told me I was dreaming. Nothing's happening overnight they said, because everyone at the courier company's isolating. They said their courier workforce had been hobbled by Covid and they're virtually shut down - and to get a parcel out of Auckland overnight was impossible. I asked how long it would take for my package to reach its destination – they didn't know. Depended on staff availability they said, of which there was barely any. 
So, this third world vibe of no services working properly and empty shelves and no supply chain is something I'll be happy to see the back of sooner rather than later. And I think reducing our iso time might be a good place to start.