Kate Hawkesby: People aren't testing because we have Covid fatigue
Author

Publish Date

Wed, 9 Feb 2022, 8:22AM
Follow the podcast on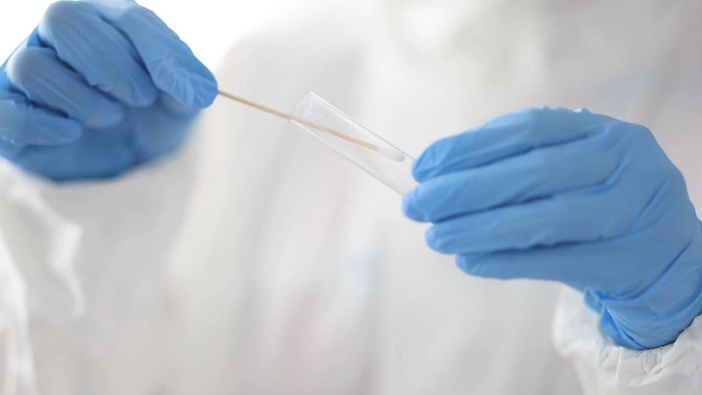 Kate Hawkesby: People aren't testing because we have Covid fatigue
Author

Publish Date

Wed, 9 Feb 2022, 8:22AM
As our Omicron daily case numbers started to trend down instead of the much promised up, I wondered if my theory last week is in fact more than just a theory.  
People aren't testing. They're not scanning in, they've turned off their Bluetooth on the app, they're not reporting symptoms, or maybe they're just asymptomatic. 
Either way, our Omicron surge that the doomsayers keep warning us about, that we are sitting in a red light because of, is still nowhere to be seen. And it may well be down to a variety of factors; some say it's a slow burner, we haven't 'let it rip' like other countries, so it's just a slower start for us. 
Others say we are getting a milder taste of what the rest of the world experienced because our vaccination numbers are high. Others say it's because we're in a red light, so we're slowing it down with our restricted movement. But my theory, and one I don't think you can discount given the way our case numbers are plateauing, is that people are over it, Covid fatigue has set in, and no one's scanning or testing.  
And why would you, if it's a mild cold you may not even think to test. And if you did think to test, your very next thought would be – well how long am I having to isolate for now? And how many of my contacts are lumped into that same boat and now have to isolate because of me?  
So, for that reason alone, I think people will be circumspect to test. Add to that the fact most people won't get that sick with it, and you've probably got a lot of people just laying low.  
Then there's the scanning in, whose still doing that? My husband waited in the carpark outside the supermarket for me the other day and while he did, he counted 39 people go in. Of that 39 entering the supermarket, how many scanned in? Three. Three whole people.  
That would indicate, just in that small experiment in a random supermarket, that people are indeed over it. If case numbers continue to drop and stay low then watch two things happen.  
One, the modellers who cried wolf will be trying to walk it all back with a range of excuses. They already are to be honest. But in fact, the most honest thing they could do is just admit once and for all that it's a big guessing game, that they really have no idea, and that it's just been politically in the Government's best interests if they predict doom at every turn and keep the fear tap turned on.  
But two, don't be surprised if this self-congratulatory Government takes credit for 'beating' Omicron. I mean that's a stretch but I wouldn't put it past them to grab some positive spin off it in the end. 
The modelling is so far, way out – even Covid Minister Chris Hipkins said last week we can take it about as seriously as the weather forecast. So, the other thing that's happened here is we have, whether intentionally or unintentionally, started to take control of our lives back. And that's the good part.  
We've gone from being micro-managed and controlled by the Government at every turn, to actually just getting about our business on our own. And that's no bad thing. 
Take your Radio, Podcasts and Music with you