Kate Hawkesby: Our government should be taking notes over ScoMo's demise
Author

Publish Date

Mon, 23 May 2022, 7:38am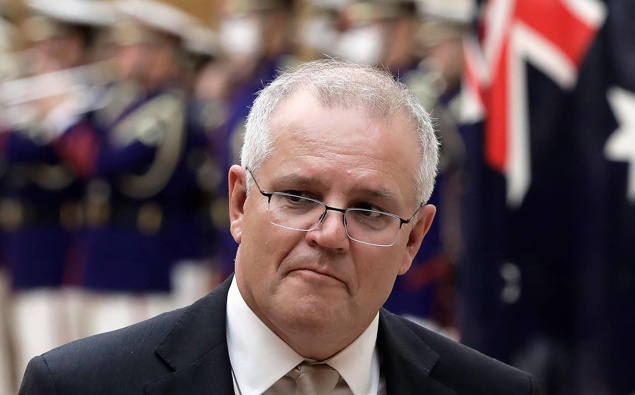 Follow the podcast on
Kate Hawkesby: Our government should be taking notes over ScoMo's demise
Author

Publish Date

Mon, 23 May 2022, 7:38am
While media were quick to report that a win for Albanese and the independents was a win for climate change and a more liberal approach to governance, I think there was a chunk of voters who just voted for change. In other words – anyone but Morrison. It's a story the world over and one our government will be acutely aware of. 
Regimes who presided over the pandemic, who locked down their citizens, who exerted a lot of power and control over people, are getting tossed out. It's a vote against status quo. 
People are fed up, they're sick of fear, sick of feeling anxious, sick of the division. So, in that regard, Morrison had no chance. 
If you look at Albanese as a campaigner and a candidate for PM, he wasn't exactly smooth. He botched his way through it, did not work as hard as Morrison, did not know his stuff enough, had a campaign loaded with gaffes. But none of that mattered at the end of the day. Australians clearly didn't care about the detail or how much the potential new PM knew or didn't know, they just knew they didn't want Morrison anymore. 
Australian commentators said of Morrison that, "his failures as a crisis manager with vaccines, RAT tests, fires and floods made him unattractive." That's likely true. 
He certainly seemed to lose women, and he lost young people. Commentary out of Australia also said that "by presiding over a fast-rising cost of living and higher interest rates, Morrison delivered the final insult to people on low and middle incomes. He wasn't responsible for global inflation, but Australian voters held him accountable nonetheless."  
And therein lies the lesson for our government. Blaming everything else except themselves for inflation and a cost-of-living crisis may play well to the Government's base who'll want to believe that, but they'll potentially get punished nonetheless.  
They'll likely be held accountable for all the things they've presided over. Look at our polls here, they reflect an international trend. Ardern tanking as preferred PM is no different to what's happened to Morrison, and then further afield to Boris Johnson and Joe Biden.  
The popularity of leaders who've led through these times, who oversaw lockdowns and vaccine procurement, who exerted maximum control over their citizens, has plummeted. 
So what can our government do to redeem themselves? How do they fight against the collective mood for change? The collective frustration? How can they secure themselves another term? Do they have the luxury of time on their side? We are still a long way out – a good 17 to 18 months out from an election – is that enough time for the voting public to forgive and forget?  
Will the Covid era be so much in the rearview mirror by then that voters no longer care about it? Or will the hangover from this period still be coming home to roost? Voters traditionally have short memories, but two years of a pandemic – all we lost, all we had to give up – will that be just too hard to forget?