Kate Hawkesby: My response to the Public Services Commissioner
Author

Publish Date

Mon, 30 Aug 2021, 9:47AM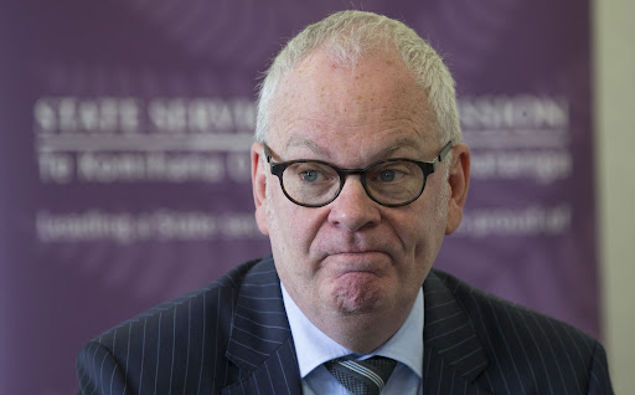 Kate Hawkesby: My response to the Public Services Commissioner
Author

Publish Date

Mon, 30 Aug 2021, 9:47AM
The Public Service Commissioner, Peter Hughes, took umbrage at an editorial I wrote last week challenging the under performance of Ashley Bloomfield in his role as Director General of Health.
Hughes misinterpreted this as me criticising frontline public servants, who he said deserve respect. 
That's right, they do — from Ashley Bloomfield, whose supposed to be working on their behalf.
No one's a bigger supporter of people on the frontline than me. 
They do an incredible thankless and tireless job. 
I was not referring to them. 
I was talking about the man tasked with overseeing our Covid health response, and paid more than half a million dollars to do so. 
My criticism was of the bloated ineffectual bureaucracy sitting behind desks, which suffocates frontline workers with unnecessary overloaded processes. 
These are the people often caught off guard by announcements made from the 'pulpit' that aren't directly communicated to them. 
It'd be great if public sector workers could be left to get on with it – let police police, let teachers teach, and keep funds flowing to them rather than the refurbishment of Wellington offices, but that's not the case. 
Upper echelons of the public service are more interested in impressing politicians. 
Hughes embodies this by showing he's out of touch. 
While Bloomfield may've previously enjoyed the halo effect of the PM's well lubed Covid PR machine, he does not enjoy the same 'bubblegum' popularity with the frontline health workers he represents.
Hughes argues I crossed a line critiquing Ashley, (proving my point that Bloomfield's clearly beyond reproach). 
As Voltaire famously said, "to learn who rules over you, simply find out who you are not allowed to criticise". 
That's something that should concern New Zealanders — the push back on any critique or quest for accountability of highly paid officials and politicians.
Our job is to question, it improves the information flow and action for all of us.
Hughes argues Bloomfield fronts up to scrutiny more than private sector CEO's.  
We can forgive Hughes for not knowing what scrutiny CEO's are under given he's spent a life in public service, but private sector CEO's are in fact accountable to boards, shareholders, customers – some have the added responsibility of compliance with NZX and FMA regulations.
They're scrutinised by Institutional Investors, Analysts, the Shareholders Association – and, yes, the media. 
They operate under "continuous disclosure" which legally obliges them to release any material information as soon as they become aware of it. 
They do not have the luxury of controlling what information they release or when they release it, like Bloomfield does. 
They're required to explain results, provide guidance – and yes, set targets.
Hughes says he's proud of the job Bloomfield's done, and this is precisely what I'm concerned about. 
How can you state that in the midst of an avoidable lockdown?  
When the mental health of our teenagers, our elderly, and those living alone is being strangled? When we've known since December last year that vaccination is the answer, and that effective procurement and distribution would be critical.  
We've known about the threat of Delta since May.  
We're the last country to get it, not the first. 
The Government commissioned report on initiatives we needed to prepare for Delta, was ignored by Bloomfield.
So to say as Hughes does, that Bloomfield has delivered 'in spades' is disingenuous. 
Bloomfield has been found wanting across a litany of issues from flu shots to testing capacity to PPE to saline injections. 
The only thing Bloomfield has done with spades, is dig himself holes.