Kate Hawkesby: My patience is wearing thin for morons
Author

Publish Date

Thu, 21 Oct 2021, 9:49AM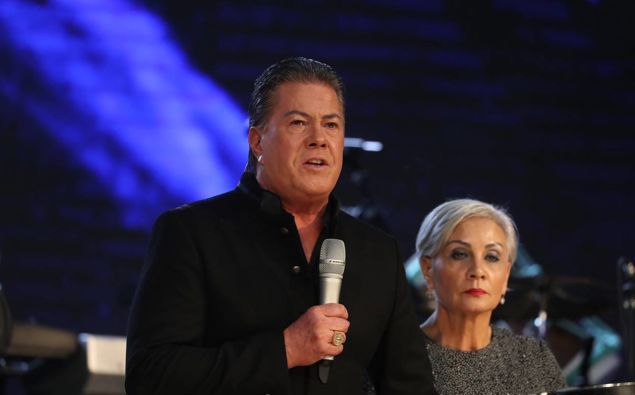 Follow the podcast on
Kate Hawkesby: My patience is wearing thin for morons
Author

Publish Date

Thu, 21 Oct 2021, 9:49AM
Are you finding these days that your patience is wearing thin?  
When it comes to morons, mine is. 
When I read yesterday that people were gathering and chanting outside the Henderson Police Station wearing "Freedom NZ" masks, and revving their motorbikes after Brian Tamaki's arrest, it felt like the world had officially gone mad. 
Worse yet, Tamaki's wife Hannah was live streaming the whole thing to Facebook. And as the crowd chants - God only knows what they were chanting - she allegedly says, "I hope my hunny comes home tonight".  
Give me strength. 
How have I not taken alcohol back up? Are you serious? 
"Hunny" unfortunately broke his bail conditions by attending a second Freedom Rally protest. 
Hunny also claimed he'd gotten off his first arrest and avoided charges. 
Hunny appears to think he's above the law, certainly above the Public Health Act Order. 
Hunny seems to generate a crowd. 
Not to sound too alarmist Hannah, but Delta's on babes. This is Level 3, and these are blatant breaches of the rules. 
And are we not just getting a bit sick and tired of people breaching the rules? Do we not all want our freedom and normality back? 
But newsflash – we're not going to get it by chanting, gathering in crowds and protesting in parks.  
I mean, I feel for their plight, I really do. They've been reported as anti-vaxxers when I think they're just pro-choice 'freedom crusaders' and look, we all want freedom. But our ticket out of this is actually just to vaccinate, and stay away from others and big groups. 
You can actually dislike the government, not like the way this response is being handled, be bummed that we all have to go and stick needles in our arms, and yet still get vaccinated. You can actually think and do all of those things at the same time. Trust me, I have. 
None of this is fun, none of this is – excuse the irony – a picnic, but it's the best we have. It's the only way, as evidenced everywhere else in the world. 
I get that 'hunny' might be missing the limelight and that Bishop status is a top dog vibe that has to be constantly reinforced by seeming to look powerful. But this ain't it.  
There are more helpful ways the preaching could be going down these days. Especially to those key demographics among Destiny Church like young people and Maori. I mean, this could be a powerful opportunity to lead by example on responsible behaviours that show compassion and care for your fellow man. 
But that probably wouldn't garner as much media attention. 
So when Hannah said she wanted 'hunny' home tonight, she spoke for all of us. 
We'd like him home too Hannah, and preferably to just stay there.