Kate Hawkesby: My heroes this week are the locals that fought back against thugs
Author

Publish Date

Fri, 29 Jul 2022, 7:12am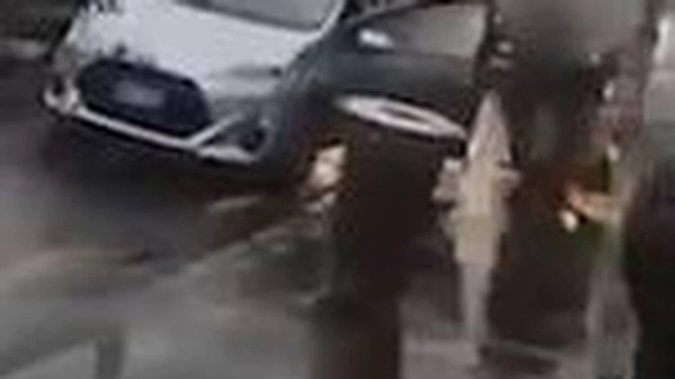 Kate Hawkesby: My heroes this week are the locals that fought back against thugs
Author

Publish Date

Fri, 29 Jul 2022, 7:12am
My heroes of the week this week are the locals who fought back at thugs with axes and hammers, attempting a smash and grab at an Auckland jewellery store. It was the second time in a month this store had been hit – the owners suspect by the same offenders.
The last time they tried to break in they were armed with rocks, crowbars and hammers.
That seems to be the case these days – repeat raids.
I know this store well, it's in my 'hood, I know the surrounding shops too, and I love the proprietors of them for what they did.
A broad daylight smash and grab in a suburban area in a busy shopping precinct is ballsy, but then that's burglars these days.
They seem to be brazen and emboldened by the fact they usually get away with it.
Which is why it makes what these local heroes at the Remuera shops did so cool.
They basically chased the offenders off, the man from the kebab shop – famously awesome kebabs FYI – was cutting up carrots at the time, and took to the street running after these men with his machete-type knife.
Another shop owner from nearby ran and picked up a sign and chased the offenders, then started ramming the side of their car with the sign.
The sushi shop lady next door - also awesome sushi by the way – was busy yelling on the street, while also calling Police. Now that's community spirit for you.
I know what the cops will say.
They'll say you shouldn't take matters into your own hands, they'll say civilians should not run after axe wielding burglars with knives, but what do you expect at this point?
There is no hard line from the top, from the Minister, from the Commissioner, from the Police themselves who're hamstrung, so where did they think this was going to go?
It is being left to the community to sort this stuff themselves, it's a tragedy they have to, it should be Police doing this stuff, but no one's waiting around for Police anymore.
We've been promised for long enough that something will happen by way of law enforcement or crackdowns, it doesn't appear to be happening, so street justice is where we've landed.
And if that was one your kids working in that shop, or if your child was walking home from school past that scene, then would you want the local community to sit back and let hooded thugs with axes and hammers wreak havoc? Or would you like to see some grownups step in and shoo them away?
Yes it could have ended badly, but what's increasingly being discovered, is these punks are opportunists.
They're not exactly the world's brightest, and these thieves took off as soon as they were challenged, probably in shock that anyone was bothering to even stand up to them.
The locals who fought them off said that they've, "got the right to protect their community."
They said "if people can get together and not put up with this sort of thing, we're going to be a better society for it."
Well it's worth a shot isn't it?
Because no matter what you think about what they did, look at the alternative. No one caring and no one doing anything is feeding a society of lawlessness and mayhem. So if shop owners want to defend and protect their patches, then I'm all for it.