Kate Hawkesby: My brother's having the time of his life in quarantine
Author

Publish Date

Fri, 29 Jan 2021, 10:00am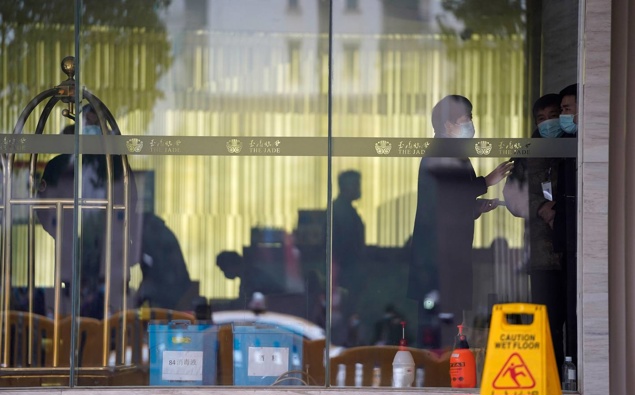 Follow the podcast on
Kate Hawkesby: My brother's having the time of his life in quarantine
Author

Publish Date

Fri, 29 Jan 2021, 10:00am
I come to you this morning with a positive MIQ story. We're hearing a lot about how dire it is , how disturbing the mingling is, or how rank the food might be, or how stir crazy some people are going, or in the latest cases out of the Pullman.. what potential trouble might be going on there.
But we don't hear many positives.
Now as you know, my brother is currently holed up in an MIQ facility, and aside from the wifi situation, he's having a whale of a time. The wifi situation ramped up yesterday after people got a bit edgy about moving around the hotel for their exercise or their lobby coffees, so they're sticking to their rooms more now.
The flipside of that is that everyone's trying to use the wifi at once. And the problem there, is that there's only so much bandwidth, and it's saturated. Which means the wifi slows down for everyone. So the internet has slowed so much you can't listen to a podcast and he struggled to download news websites. As it turns out, the hotel internet is provided by a third party offshore.
So although you get about 10 megabites of free Hotel wifi, once you get almost a thousand users on that, it's saturated, it slows down, no one can get any decent internet. First world problems - yes. But if you're stuck in quarantine and need to work, that's a major pain in the butt.
But, and here's the good news, apart from that, he's having the time of his life.
He has exercise equipment in there – he's using the time like some kind of boot camp. No alcohol, cardio in the morning on a spin bike – yes he got one in there – do not ask me how.. then he does weights in the afternoon, stretching at night. Listens to podcasts when and if he can get internet.
Orders in an array of interesting Uber eats so he doesn't get sick of the food. He says the nurses are lovely, the Defence Force guys are super helpful, everyone's trying their best. Now that's his story, and yes I am aware he is of robust mental health, is happy in his own company and that all helps. He's busy, he's keeping occupied.
Not everyone has stuff to do or likes their own company and God bless those who have to keep young children occupied in there too, I'm well aware it's a different story for all of them. But my brother's story is not unique. We've been contacted by others who say they had a very pleasant stay at MIQ – polite, helpful, hard working staff, good food, other returnees all doing their best to keep clear of each other. People responsibly wearing masks, keeping their distance.
Yes this week has shown up some potentially glaring issues at the Pullman, but it doesn't mean all Hotels are doing a bad job. It doesn't mean the returnees are at fault or doing anything wrong either. Most people are grateful to be here, appreciative of what NZ has achieved, and want to do the right thing.
So kudos to them.