Kate Hawkesby: More scrutiny is needed for our bureaucrats
Author

Publish Date

Fri, 27 Aug 2021, 10:50am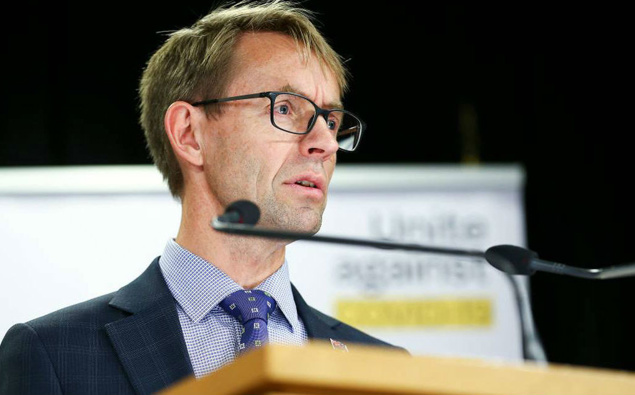 Follow the podcast on
Kate Hawkesby: More scrutiny is needed for our bureaucrats
Author

Publish Date

Fri, 27 Aug 2021, 10:50am
Isn't it interesting how much lower the bar is for bureaucrats than the private sector? 
Even our sports teams get more scrutiny. Imagine if Ashley Bloomfield was an All Black coach. 
Bear in mind, this guy is our number one, head and shoulders above the next best suitable candidate. 
That's the worryingly low benchmark we're setting and accepting across the state service for where performance expectations sit. 
If he was an AB's coach, he'd be getting dissected, analysed and critiqued by all, including the NZRU. There'd be unsolicited nominations from pundits left, right and centre on who should replace him. 
But obviously the national game is of greater public importance and held to a higher standard than our Covid response. 
Not only is this a major concern for the continued underperformance of our Health Ministry and Covid response and more importantly planning, but it also gives a stark and alarming insight to the calibre of bureaucrats in the Ministry of Health.  
In a global pandemic threatening our safety and our prosperity – this is it. This is what we've got. 
If this were the private sector, we'd score KPI's, canvas high and lowlights, and grade performance. The only conclusion we could draw would result in a small chat with HR in which Bloomfield be invited to bring a support person, followed by a press release about spending more time with his family, and, if he's lucky, a small pay-out.   
But this isn't happening with Teflon Bloomfield, NZ's highest profile bureaucrat. 
His key job in the last 18 months has been to effectively manage and mitigate the risk of Covid.  
He's had the support of the PM, backed up by the Government balance sheet and printing machine, to insure against any further outbreaks, by building in latent capacity across our defence and response network. And although he's a likeable guy, he's unfortunately clearly now a recidivist under performer. 
On numerous occasions he's at best withheld or obfuscated material information – and at worst has bare face lied to Cabinet, a Select Committee and the public. On testing, on flu vaccines, on PPE, on the critical vaccine procurement and rollout, on saline injections, on text messages to Foreign Affairs. 
He continues to defend the indefensible. 
He's failed to act on the recommendations of Ayesha Verrall and Sir Brian Roche, and on the best practise evident globally.  Our response has unquestionably been found wanting.  
We've been caught short – and he's not fronting that with a mea culpa, or even highlighting areas where things could've been better, nor is he being put under scrutiny or held to account by his employer. 
He has not demonstrated the light-footed dynamism of thought that's required in managing the risks of an ever-evolving pandemic. 
In the private sector he'd be toast, and yet, we have deified him.