Kate Hawkesby: More of us want out of our jobs
Author

Publish Date

Wed, 16 Jun 2021, 8:43AM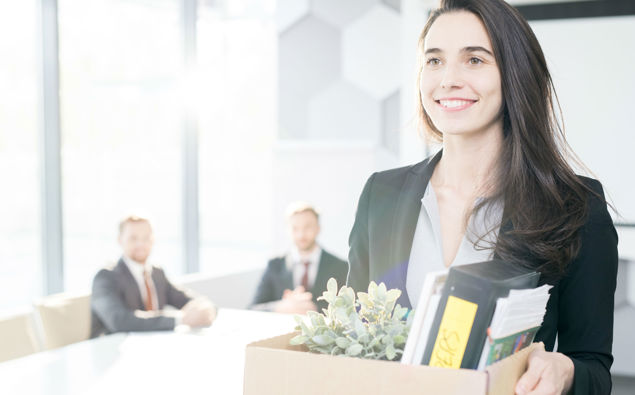 Kate Hawkesby: More of us want out of our jobs
Author

Publish Date

Wed, 16 Jun 2021, 8:43AM
I'm wondering how much Covid unsettled us in terms of work. You know all that time reassessing how we work – office versus home, all that downtime to ponder what it is we do. And for many, a time to re evaluate priorities. Some unfortunate ones lost jobs, had to retrain in new areas, take on different jobs, weigh up how to cope with no job at all in some cases. I wonder this because I see that "more than a third of Kiwi professionals are planning to leave their jobs in the next year" this is according to a survey done by Hays Recruitment. 
The number one reason people want to quit? Pay. Fewer than half of the thousands surveyed said they think they were getting paid enough. And employers apparently are not offering pay rises big enough to keep them. So they're leaving.
But where are they off to? And what does this all mean staff retention?
These are industries like banking, insurance, healthcare, so I'm not sure how you change your circumstances within these industries and expect better or different outcomes. Surely the industry has some kind of generic bar on pay parameters and salary bands. And if that's the case, then, are these people looking for a change of scene in an entirely different industry? And if so, are we looking down the track of shortages of staff in these areas?
One report on this survey said "Despite not offering much in the way of pay rises, 70 percent of employers said a shortage of skilled staff was likely to impact their business over the next 12 months." So you've got a twofold problem here.
Employers won't make the pay rises big enough to keep these people, but they'll then face a skills and staff shortage because of that. So who wins? "Unemployment didn't spike as high as initially feared last year," according to this report, but will we see a different picture next year? Are we just going to be slower to feel the effects of Covid and lockdowns and job dissatisfaction than other countries?
I guess if we can take away some positives, it's good that people are feeling ambitious again and want to progress their career advancement and push ahead. But at what cost to these industries if and when they do? Because it's not all about pay, "Two-in-five said their work wasn't providing new challenges, and a similar number cited poor management and workplace culture." 
That stuff is really hard to fix, cultures tend to be systemic and deeply rooted. Poor managers less so, but it presents a conundrum going forward in terms of how employers respond to the pay rise question. If you're brave enough to ask for one that is.  "Only a quarter of employees bothered asking for a pay rise last year," and with surveys like this showing how few employers are prepared to actually give a pay rise, you can see why people are shy to ask.