Kate Hawkesby: Luxon dropped the ball on the Budget
Author

Publish Date

Mon, 22 May 2023, 7:03AM
Follow the podcast on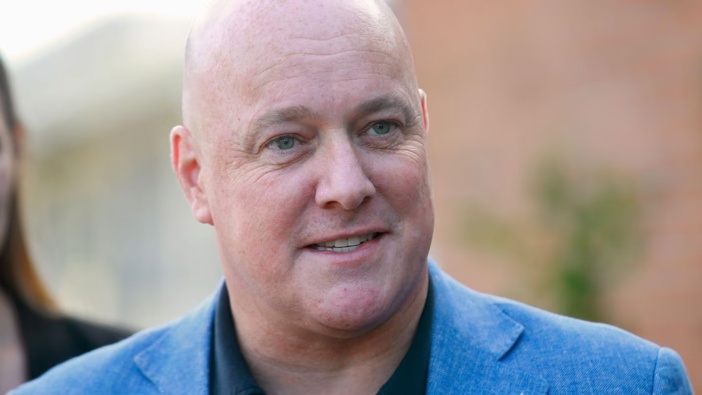 Kate Hawkesby: Luxon dropped the ball on the Budget
Author

Publish Date

Mon, 22 May 2023, 7:03AM
I was disappointed the Nats dropped the ball last week and missed the opportunity to seize on what really mattered in the Budget — and it wasn't free prescriptions.
That particular political smokescreen was put up as easy fodder for media to fall for in the hope they'd miss the real story, which is our eye watering debt levels and how inflationary this whole thing is going to be.
Sadly it wasn't just the media who fell for it but Luxon too. I was just thinking Luxon was coming to life a bit and showing some real mettle – the Budget should've been an easy hit for him – on a government already proven to be so inept at economic management. So the attack on the Budget should've been a fait accompli.
But Robertson and Hipkins instead outwitted Luxon with their political advantage – their apparent phD in smokescreens. Their budget was woeful, but their political strategy was flawless. They pre-conditioned the media, commentators, opposition and taxpayers to expect a no frills, back to basics, bread and butter budget. Then they went about releasing a budget, entirely in line with what they've been doing – spending big and borrowing bigger. In fact they added in another 20 billion of debt to top it up.  
But, and this was masterful – they baited the hook with the universal $5 on prescriptions, and some subsidised public transport. This was the classic smokescreen.
And Luxon bit that hook hard, espousing how people like him shouldn't benefit from the reduction in prescription expenses – it should be targeted … means tested. National would review and change this.
While Luxon was pontificating over a 100 million dollar spend, where costs associated with implementing means testing would not even offset the savings, behind that smokescreen Robertson was stoking the inflationary inferno, hitting the pockets of all New Zealanders with higher living costs, less purchasing power, and expectations of further interest rate increases and ratings downgrades.
While other commentators pointed out the additional expenditure and the head-scratching forecasts of Treasury, Robertson stuck to his talking points: 1) he had no choice but to use Treasury's forecasts and historically he thinks they've been pretty accurate, and 2) the extra spending's in response to inflation & Cyclone Gabrielle.
Now if Luxon was a seasoned campaigner and politically astute – Robertson would never have gotten away with that. What Luxon could've and should've done, was kick the prescriptions and free bus rides to touch – and called them out for what they were… a sideshow. He could've put the focus squarely back on the elephant in the room: the Government has been spending too much, driving the inflation, and now it's going to borrow and spend even more. And that is going to directly increase the cost of living for every single New Zealander.
It is going to drive inflation further, and will lead to further rate hikes. Luxon should've been prepped to highlight (as Seymour did) that in the 2021 Budget, Treasury's forecast inflation for 2022 was 1.7 percent.  Actual inflation in 2022 was 7.3 percent.  That forecast accuracy was off by 400%.  If you extrapolate that forecast accuracy against the inflation assumptions in this Budget … we're into recession.
So Robertson and his smokescreen won, they got away with yet more BS, all the while Luxon's probably still pondering why he's not further ahead in the polls yet.
Take your Radio, Podcasts and Music with you