Kate Hawkesby: Looks like Auckland is going through another Covid spike
Author

Publish Date

Fri, 13 May 2022, 7:22am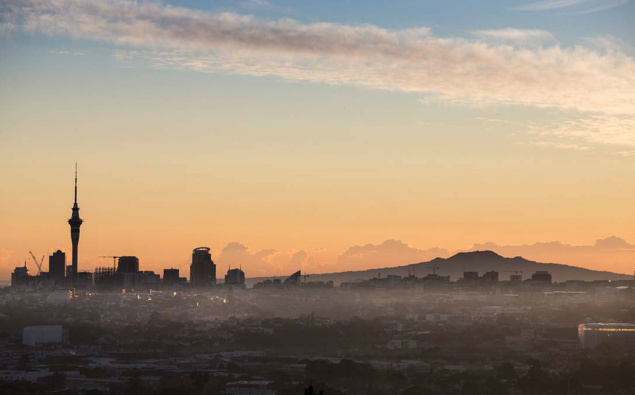 Follow the podcast on
Kate Hawkesby: Looks like Auckland is going through another Covid spike
Author

Publish Date

Fri, 13 May 2022, 7:22am
I see another wave of Covid going though Auckland – which is ironic because I said to my husband the other day – it feels like there's more Covid around us at the moment. And he poo pooed it as grandmother research and me being paranoid.
But I was watching colleagues, our boss, a couple of our kids, all drop like flies with Covid, slowly our newsroom started emptying out, it felt like there was a spate of Covid cases lurching back into action. And then I see the stats and sure enough, cases in Auckland are up 50 percent. And this week we learn one Auckland High School has even had to go back to online learning given 200 students have been affected by it. 
So not grandmother research as it turn out after all – but actual facts.
The schools are definitely seeing it, despite their continued mask use – my daughter's winter sports team couldn't get their first game away because they had to default due to numbers of kids sick with Covid and the teacher herself having Covid.
Local cafes have signs going back up saying limited hours or closing early due to staff being down because of Covid.
And many of the cases we're hearing about are a lot worse than a mild cold or a light flu. Some of them are really, really sick. One of our work colleagues said he's never felt so ill and the only reason he didn't go to the emergency room was he didn't want to be around people who might be as sick as him, he felt dreadful.
The other thing is, all of these people I know are all vaccinated and / or boosted, have been wearing masks where and when required, and yet still have gone down like a sack of hammers. I can't work out if it's the new variant giving people more grief, or if it's a combination of Delta and Omicron, or whether it's just winter flus, ills and chills compounding the severity of the Covid.
Either way it makes me even more determined not to get it – I mean how have those of us who haven't had it yet, got this far without getting it? It's a total crap shoot I guess. I was hoping to come out the other side of this pandemic able to say – I never got it – but it's looking less and less likely. Although my husband's theory is maybe we had a mild dose early on and didn't even know we had it - you know before RAT testing came in and before the first bug wave.
The experts say while Auckland's experiencing an increase in cases, the rest of the country's plateauing – but, that the rest of the country will follow suit. So it seems you have your plateau - and then another peak, and maybe we just go in cycles like that from now on? I hope not, I really had hoped it was behind us. 
But it seems the cases we're aware of are nasty ones, the only upside being that they'll potentially now be protected against it into the winter months now that they've had it. So I guess it's a case of just keeping up the Vitamin C and the Zinc and the Vitamin D - and all the other stuff they advise us to take to keep our immune systems in good shape.
But it's been a good wake up call to not get too bullish about beating Covid, because it looks like it may well come for us yet.