Kate Hawkesby: Latest decision from Govt on Auckland/Waikato is purely political
Author

Publish Date

Tue, 2 Nov 2021, 9:23AM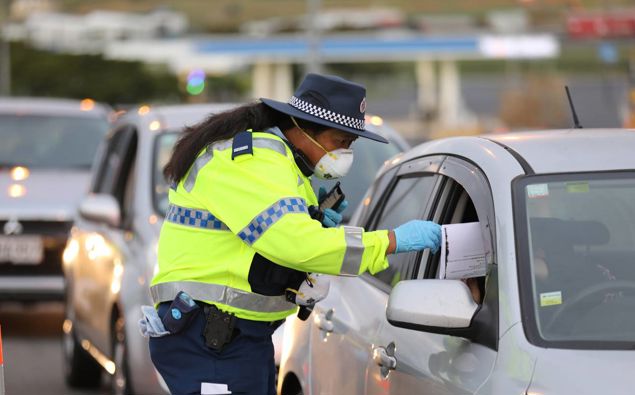 Follow the podcast on
Kate Hawkesby: Latest decision from Govt on Auckland/Waikato is purely political
Author

Publish Date

Tue, 2 Nov 2021, 9:23AM
As Auckland enters week 12 of lockdown, there must be a small sigh of relief for businesses. 
I mean another whole week, but at least a date is set to open. 
Which is just as well, because had they not given businesses a green light to open, I would've suggested they just stop waiting for permission and get on with it anyway. Leo Molloy it. Ian Tayor it. Set a date, make some rules, band together in a cohesive body and just make it happen. I think some business associations were already looking at that. 
But a reprieve of sorts yesterday – an 'in principle' decision for next Wednesday morning for retailers to throw open the doors. Lucky Aucklanders, Christmas shopping can be done in person, the couriers can get some respite, the online bingeing can be replaced by the bricks and mortar experience. Waikato of course gets better news, doors can open as of tomorrow morning, thrilling for them. 
So why not now for Auckland? Well according to the PM she wants to allow an extra week to let the school changes 'bed in', whatever that means, and to let extra vaccinations occur.  
Let's call it for what it was - political pressure, and buckets of it. It was just all getting a little too unsavoury for them to continue with their head in the sand approach to Auckland. 
The irony of this won't be lost on anyone. Record case numbers, yet only 3 in ICU. Our vaccination rates are high, 81 percent of Auckland is fully vaxxed, 75 percent of the whole country is double jabbed. So, our rates are at higher levels than when most other countries threw open the doors for more freedoms. In other words, we are very late to this party. 
I feel for the sectors who're still playing the waiting game. No date, no surety, and no consistency. I mean how is it a physio and a chiropractor can open but a masseuse can't? A dentist and a botox operator can open, but a hairdresser can't. 
Many of those closed businesses are of course already operating. Just covertly, with cash, and behind closed doors. They're not waiting for permission, and they're prepared to take the risk of a fine because they're that desperate. It's not about breaking rules or trying to be renegade, it's about literally surviving. Many of them have mouths to feed and you can't take loans out on the basis of never knowing when you can pay it back. 
So, a political decision from the Government yesterday based on two things; compliance in Auckland lost, and political heat being felt. Health considerations are now taking a back seat, and there's more of that to come. Watch this whole thing unravel real quick from here - and the pivot on the fear messaging is going to be sharp, so buckle up. 
It's a shame Auckland retailers are being used as pawns in a political game to appease the fearful, by buying another pointless week, but it bodes well long term for restrictions being eased faster then we think.