Kate Hawkesby: Keeping us in Red over Easter would be political suicide
Author

Publish Date

Mon, 11 Apr 2022, 8:30am
Follow the podcast on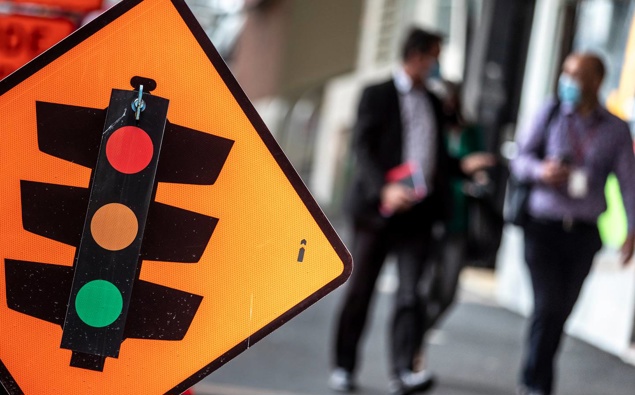 Kate Hawkesby: Keeping us in Red over Easter would be political suicide
Author

Publish Date

Mon, 11 Apr 2022, 8:30am
So as we slide towards the Easter break this week there will be many in tourism and hospo keeping their fingers and toes crossed that this week sees the long-awaited move to the Orange Traffic Light.
Remember at the last announcement of a possible announcement we were told we'd get another update this week? Thursday the Pulpit of Truth will be returned to, for more conjecture on the state of our Covid situation. Which to be frank surely can't be pumped up to be anything more than what it currently is – a declining trend – even the experts are saying we've passed the peak. We are seeing record low case numbers at the moment.
So given that, surely nothing but good news is coming our way? I'm not going to be as naively optimistic as I was last time; I made the classic mistake of overestimating the Government and underestimating their abundance of caution routine. I thought they'd have a bit more heart, I thought they'd read the room, but no, I got that horribly wrong.
So the obvious thing to do this week of course is go to a now very long overdue Orange Light, but I'm not going to predict they do that.
I think what they will do, is sadly, make another announcement of an announcement. I know, it's laughable that they could keep this up, but I think they will. They'll signal an Orange Light – but not yet, they'll make us wait for it and they'll buy themselves another media moment at their beloved Pulpit. Which by the way no one's watching anymore, to be frank, most of us have moved on and couldn't care less what the Government says at these conferences, most of us are doing our own thing these days anyway. 
The city feels almost back to normal, streets are busy, people are out and about, traffic's back in full force, shops are full, normality is creeping back in despite the never-ending fear-mongering. But if they move us, it won't be instant I don't think.
And worst-case scenario – and we can't rule this out – is that they will continue to keep us in Red – which would surely be political suicide at that point. Auckland Business groups have banded together and asked the government to fast track the decision and the announcement. They want it today, instead of having to wait for Thursday and you can't blame them. There's no reason to drag it out. 
Likewise, tourist operators must surely be desperate to know. We do after all have the welcome mat out to Australians this week and there'll be many hoping for a flood of those, as opposed to a trickle. But will the Aussies, like many businesses, also be waiting to see if we go into an Orange Light? How many Australians are stumping up the big bucks it costs at the moment to fly across the Tasman, just to come here and hang out in a Red Light?
So the Government's under pressure to move us, and surely the lowering case numbers and hospitalisations make a compelling case. But we are heading into school holidays, Easter holidays, and with the Aussies coming in, lots of movement around the place. 
So you can't rule out the old abundance of caution may be back in action, and if that's the case, we sadly won't be seeing anything but Red this week again too.