Kate Hawkesby: It's hard to have a holiday when you're a parent
Publish Date

Mon, 18 Jan 2021, 10:48AM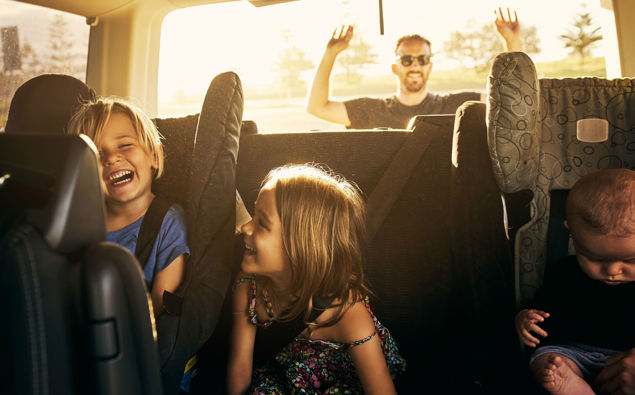 Kate Hawkesby: It's hard to have a holiday when you're a parent
Publish Date

Mon, 18 Jan 2021, 10:48AM
Well before I started it, I thought what a lovely long holiday I have stretching in front of me.
And then we had Christmas and the frenzy that is Christmas, with all the ensuing shopping, wrapping, cooking, cleaning, planning, and, most importantly, eating.
Then BAM, it's festival season, and if you have kids at festival attending age, you'll know that that means a lot of worry.
They turn up either side of their festivals to stay, with their mates, and that part's good, that part's fun, I mean apart from the fact they drink all your beer and eat all your food, it's lovely to have them. But then they pack up their tents and sleeping bags and head off.
And any parent of a child at a festival knows this is a bit of a nail biting time.  Will they be OK? Will they be sensible? Will they come home in one piece?
Teenagers on the road in cars at Christmas time is worrying enough as it is, but add friends and festivals to the mix and it's quite the worry cocktail.
Then there's the no man's land time after New Year where you don't know what day it is, and you're still eating leftover Christmas food and chocolates. That part's bliss. The days all roll into one, the sun is shining, and you never know what day or time it is.
Then suddenly, it's the second week of January, and you're like, OMG this is almost over, and I'm only just starting to feel normal. Only just starting to NOT feel tired, only just starting to feel relaxed.
And boom, you're back into it, time flies.
But isn't slowing down just the best? Not everyone slows down of course - I'm married to what I'd call an 'active relaxer'.  His idea of a holiday is mowing lawns, weeding the garden, exercising, waterblasting, washing cars, vacuuming.
What else did he do? Cleaned all the outdoor lights, swept, took rubbish to the tip, cleaned out cupboards. If he wasn't working in some way shape or form, he would go stir crazy.
It takes a while to adapt to being on holiday with an active relaxer. You have to learn to just let them zhoosh around you and do their thing without you feeling guilty yourself that you're just sitting back with a box of Quality Street chocolates and a cup of tea watching endless episodes of Schitts Creek.
So that was our holiday. I don't know that parents ever get to really stop, do they? When your kids are babies your holiday revolves around them. When they're toddlers it still revolves around what they're capable of. When they're a bit bigger it's all action action action to tucker them out. When they're tweens it's all about their mates so you've got a house full. When they're teens it's still about mates but also festivals and cars, that's the most worrying time.
But I wouldn't swap it for the world. Busy kids, active-relaxing husband, sunshine, and no Covid here, we're pretty lucky.