Kate Hawkesby: It's good to hear from former MPs who actually talk a lot of sense
Author

Publish Date

Tue, 17 May 2022, 7:31am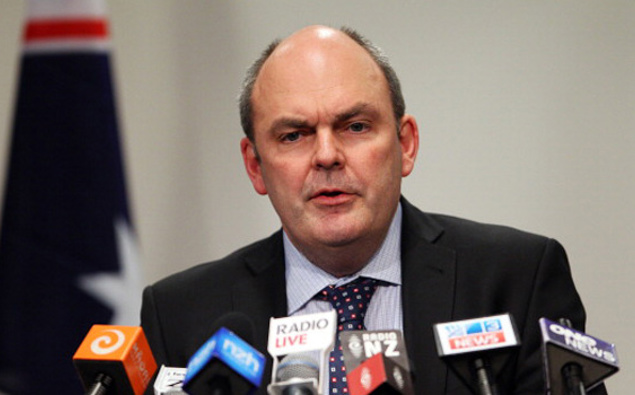 Follow the podcast on
Kate Hawkesby: It's good to hear from former MPs who actually talk a lot of sense
Author

Publish Date

Tue, 17 May 2022, 7:31am
I'm enjoying the politicians who've stepped away from politics long enough to be able to look back in on it with fresh eyes and with wisdom, and then write about it. Paula Bennett has a column in the Herald on Sunday which is always a good read, Steven Joyce writes for the Herald and his pieces always make sense too. Part of it may be that it reminds me of what it was like when grown-ups were in charge. 
But Joyce's piece this weekend if you didn't read it, look it up, is good because he talked about the Government not listening to the public, and it struck a nerve because – he's right. Time and time again we have people on this show from various industries and sectors in strife, who're pleading with the Government over something, and time and time again when you ask them what the response has been from government, the answer is invariably – 'we haven't heard', or 'they're not listening', or 'they never got back to us.'
Yesterday we had Peter Dunne on the show talking about the latest poll putting the Nats and Act ahead of Labour, and again he said Labour's problem may be - they're just not listening. Steven Joyce points out the gap is getting wider between the planet the Government lives on, and the one we inhabit. He also points out, "The first rule in politics is the public is almost always right. That means the one that has to do the listening is the Government."
But they're not. Why not?
Has so much arrogance crept in that they no longer care? Is it because they believe they're right, irrespective of what we think? Is it because they're not focussed on the right things or they're spending too much time on social media and not enough time out in the real world? Is it because they don't have the answers so they'd rather ignore the questions? Or is it just because they don't care?
Steven Joyce says, "Ministers are clearly focused on growing the public service, doling out a big climate change slush fund.. implementing co-governance of public assets, and pouring another massive dollop of borrowed cash into the hungry maw that is their giant new health bureaucracy".
While the public he says, "on the other hand, are dealing with a runaway cost of living, shrinking household budgets, rising mortgage rates, diminishing asset values, a surge in aggressive criminal activity, long queues at the local hospital, and a declining education sector.." That's tough to disagree with isn't it?
He says with the Government and the public talking past each other, "we are heading towards a messy divorce."
I wonder if that's true.
Joyce's point is that they're propped up by their fellow ideologues.. "The anti-car crowd, the co-governance crowd, and the identity politics crowd.." they're all egging them on. So where is this all headed?
Divorce come Sept/Oct next year? Or can they close the divide and win us back?
At this stage, I'd put my money on a divorce.