Kate Hawkesby: It's beyond a joke Auckland is still waiting to hear about level 1
Author

Publish Date

Fri, 12 Mar 2021, 9:48AM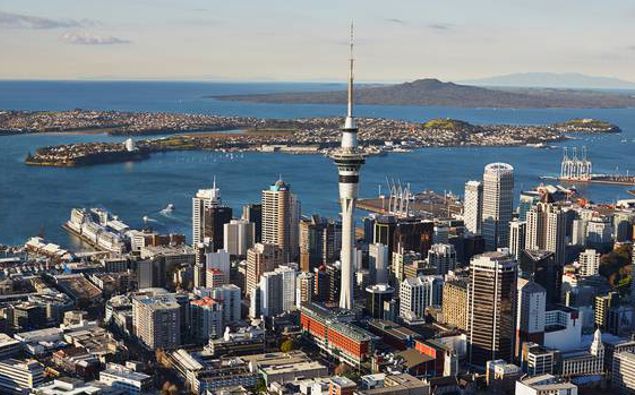 Kate Hawkesby: It's beyond a joke Auckland is still waiting to hear about level 1
Author

Publish Date

Fri, 12 Mar 2021, 9:48AM
So today's the day we hear if we're going to Level 1 in Auckland. It's beyond a joke at this point I think, given there are no community cases and haven't been for 11 or 12 days.
And that virulent new strain which was going to spread rampantly through the community never actually got beyond one family cluster. We should never have gone into Level 3 in the first place, far less spent the last week in Level 2.
We should have been in Level 1 a week ago.
Let's look at some positives though.. this week the kids went back to school. That's been a relief hasn't it? Love them dearly as we do, they seem to learn better in a classroom, they seem to like a classroom more, and teachers definitely do a better job than we can. Unless you're an actual home schooling parent then I have enormous respect for you.
But the juggle is real.. I for one am relieved to be able to do my own work at home without being peppered with Year 10 Math questions throughout the day. Kids also need the interaction and engagement of school, the social side, the sport, distinct breaks and routine.
I'm wondering actually as we've yo-yo'ed in and out of levels these past few weeks, how many people are still working from home? Is that still on?  I'm not sure whether that gets easier or harder? I found this time round the learning from home was harder, was working from home harder too? I mean are we over it now and actually keen to get back to an office? Or not?
I wonder whether without having to put your work clothes on and physically leave the house to go into a work environment, whether it's harder to concentrate and designate your time? You know, if you're in your PJ's with a laptop on your knee, are you feeling as productive? I know that if I want to do some work from home, I sit up at the kitchen table with my laptop, I can't just lie in bed and feel like I'm working.
It's admirable how many people can find nooks and crannies to work in from home, but do they end up craving the office? Or is the office just one giant distraction? People interrupting you, people talking around you, people doing other things that you get drawn into but which don't actually affect you. Not that there aren't distractions at home .. kids, dogs, the fridge..
But some way some how we've all had it make it work haven't we? And it hasn't been perfect, but I am really glad normality is back.  And I'm hoping even more normality is back today.. for event organisers and participants, for sport, for the America's Cup spectators and the CBD, for businesses who need some confidence back. And hopefully this is the end of the yo-yo'ing, hopefully no more lockdowns, no more alert level changes, just some consistent normality and business as usual. Wouldn't that be great?
Fingers crossed.