Kate Hawkesby: It turns out exercise isn't that good for you
Author

Publish Date

Thu, 20 May 2021, 11:23AM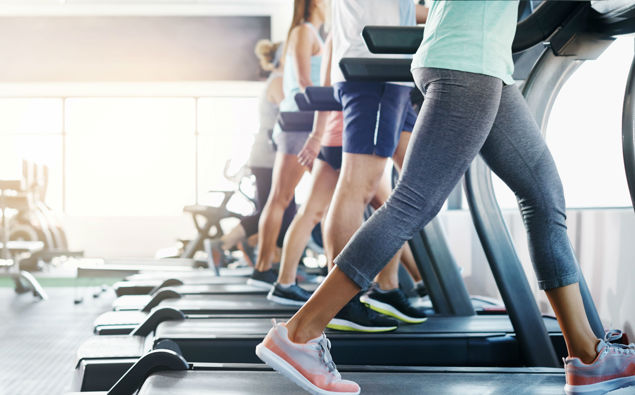 Kate Hawkesby: It turns out exercise isn't that good for you
Author

Publish Date

Thu, 20 May 2021, 11:23AM
I'm extremely relieved to have found a very reassuring article with some great news on exercise.
We can do less of it; they're hailing it the end of the hour long workout.
Latest research says exercise does not have to hurt to be effective. This is according to a published piece in the Telegraph from author Caroline Williams.
Williams wrote a book called 'Move! The New Science of Body over Mind', and she says, apparently, we don't need long intense workouts, we only need a few minutes each day.
They reckon you can do more in 7 minutes effectively than you can in 45. Researchers have found that the benefits of small amounts of movement are bigger than first thought.
So forget your HIIT, your F45, your Cross-fit, apparently all you need is a brisk walk or a gentle cycle, and that's enough to cut your risk of disease.
Williams points out the 1950's by way of example. A British epidemiologist found that in studying bus drivers in the 1950's, they were twice as likely to die of heart disease as the bus conductors.
The bus driver is sitting the whole time of course, but the conductor moved around the bus, albeit slowly, but also went up and down the stairs regularly. So the conductors weren't getting out of breath or doing punishing exercise, but they suffered far less heart disease purely because they had regular movement around the bus.
There are other recent studies saying less is more, the most recent one being the Copenhagen Heart Study. It followed 5 thousand people over 5 years and split them into two groups. They found those who did light moderate jogging had the lowest risk of death, compared to the joggers who pounded the pavement breaking a sweat.
In fact, the strenuous joggers had the same mortality rate as sedentary people who did nothing. So you only needed to be doing a light jog to cut your risk of death.
Sure there are those, as Williams points out, who need to do intense exercise for lots of reasons, mental health being one of them, but it's not necessary, to count as exercise.
A Cambridge University study in the UK found, after looking at data from 90 thousand people wearing fitness trackers over 2 years, that you reduce your risk of death simply by swapping out a 12 minute stroll with a 7 minute brisk walk, so longer isn't always better.
So, we need to look at activity and measure that in the same breath as exercise.
Sometimes activity is just as good if not better, weeding the garden, hanging washing, going up and down stairs, as long as you're moving, that's the key.
So that's the extremely good news I bring you this morning, as you perhaps head out the door to pound the pavement or hit the gym, you could maybe just take the pressure off, and go up and down some stairs instead.