Kate Hawkesby: Is it wrong to think about retirement in your 40s?
Author

Publish Date

Fri, 19 Feb 2021, 11:16AM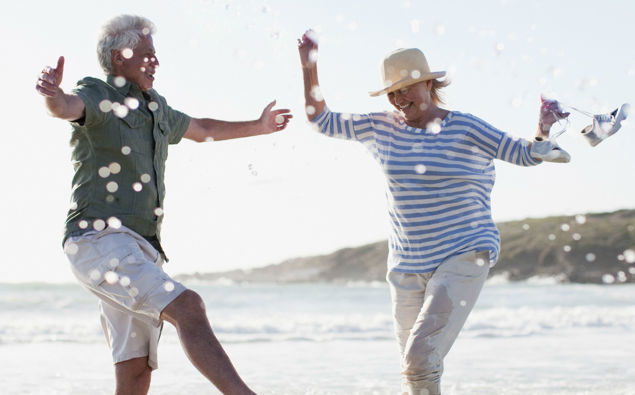 Kate Hawkesby: Is it wrong to think about retirement in your 40s?
Author

Publish Date

Fri, 19 Feb 2021, 11:16AM
Is it wrong to think about retirement in your 40s?
I don't know if I'm still not over the appealing slower pace of life during lockdown, or whether I'm just seeing more happy retired people around me, but there's something very alluring about just wandering off into the wilderness.
The problem is being able to afford retirement.
Raising five kids turns out to be more expensive as they get older - I had thought preschool years were most expensive with all those nappies, bottles, buggy's and childcare, but I was wrong.
I do think quite apart from affording it, there is an art to retiring. You need to keep busy and active. Our local butcher retired early - got bored within about three months and was back to work.
I know of another couple who retired to Waiheke for a slower pace of life, soon worked out it was too slow and headed back to work and the city within a year.
At our lifestyle home in the country there's a running joke among the locals that Aucklanders moving into the area are "five minute neighbours". They don't last long before the bright lights of the big smoke lures them right on back.
But has that all changed post-Covid? Are we now fleeing the cities and actually enjoying it? Are more of us more flexible, more able to work from home, more appreciative of the quiet life?
Our neighbours retired to their large rural property but have probably never been busier. And they love it. They're growing olives and vegetables and fruit & managing olive oil production and working the land. They're flat out. But it's rewarding - they love it.
Probably because they're still so active and busy and they have purpose.
And the work they're doing is fulfilling. You see the results. You get to experience the seasons. You're the master of your own environment.
There's the old adage sounded like a warning alarm from those who've gone before us -  "you're a long time retired" - but is that an old saying from an older time? Is life different now? Isn't the new mantra about life being short? Precious? How many good summers you might have left and how you want to spend them? And where? Are we weighing up quality of life more now than we are a lifelong career?
It's a conundrum - especially if like me, you love your job. And if like me, you're raising a large number of children - who seem, despite their advancing ages, to still need the bank of mum and dad quite a lot.
So maybe 40'sis too young to retire? I don't know. The jury's out. Like many of life's challenges, there is no obvious answer.
But given the current climate, maybe I'll just get cancelled and that'll solve the conundrum for me.