Kate Hawkesby: Inconsistencies and double-standards from Govt are galling
Author

Publish Date

Thu, 14 Oct 2021, 9:05am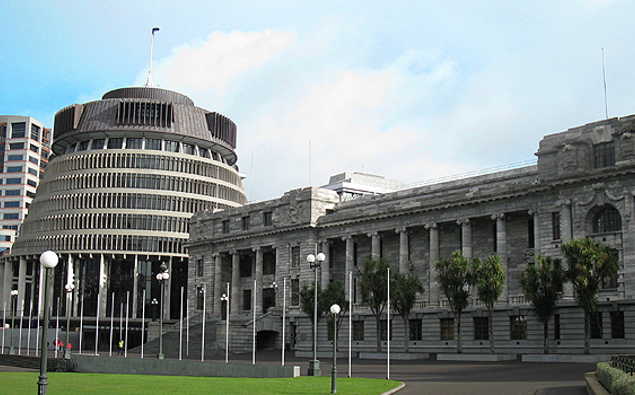 Follow the podcast on
Kate Hawkesby: Inconsistencies and double-standards from Govt are galling
Author

Publish Date

Thu, 14 Oct 2021, 9:05am
It's hard not to feel sorry for Northland this morning, and the Waikato for that matter.  
I mean Waikato has two cases and they're staying in Level 3, which seems over the top.  
And as for Northland, they're only staying in Level 3 because the absconders won't help Police with their enquires; won't fess up any locations of interest, won't be honest.  
I mean how is it a whole hard-working, law-abiding population of people in the North are being held to ransom by two losers?   
Zero cases in Northland, and 2 household contacts in Waikato and boom, they stay in level 3.  
Vaxathon this weekend anyone? 
Is it too cynical to suggest keeping the fear button firmly pressed will help push jab rates up this weekend?  
Don't you think it's interesting that for a government that can't set targets, they can suddenly set one when it involves a few TV cameras and fun day out with celebrities and influencers and sports people? They can put a number on their cheesy Vaxathon, but not when it doesn't involve some primetime PR opportunities. 
But they just don't seem gripped by the same sense of urgency that those actually enduring the level restrictions are. They don't seem to carry the weight of the plight of businesses, the angst of those in unnecessary Level 3 like Northland and Waikato.  
Where is the urgency in getting these Northland women to spill the beans on where they've been? How is this taking so long when every single day counts here? There's also no naming and shaming going on – why is the Government still protecting these women's anonymity? 
Why, when the Wānaka couple were outed and charged, do these two reprobates get let off the hook? What's going on here? Their selfish and irresponsible behaviour has resulted in prolonging a needless lockdown for hundreds of thousands of people, yet they're enjoying the privilege of anonymity.  
The inconsistency and double standards around this whole response are so galling, I think it's another thing that really rarks people up and erodes their trust in this Government.  
Tangi are fine for gangs, but no one else can send off their loved ones in big numbers. Some people can skip the border no worries, others have the book thrown at them. Some truckies are tested and stopped, others waved by no big deal.  
Gang members can trash MIQ rooms and abuse hotel staff, but the Defence Force will confiscate even one extra bottle of wine from others. Black Lives Matter protestors can come out in force during a Level 4 lockdown last year with zero arrests made, whereas Brian Tamaki gets charged for a protest in Level 3.  
I'm not defending Brian Tamaki by the way; I'm just pointing out the litany of inconsistencies. 
Continuously, we're told the message is to abide the rules, and yet there appears zero consistency from the people making them.