Kate Hawkesby: I'm pleased to see the Met Police chief won't resign
Author

Publish Date

Wed, 17 Mar 2021, 9:49AM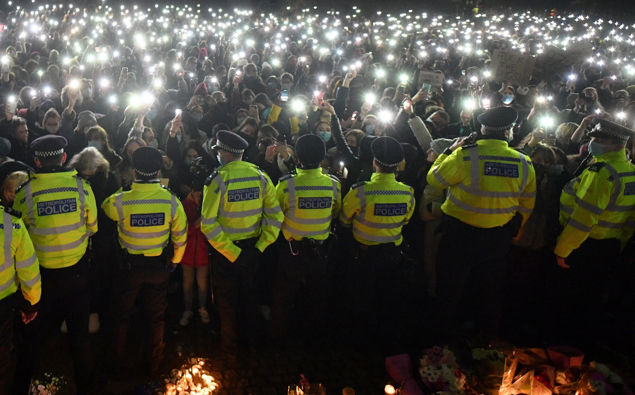 Kate Hawkesby: I'm pleased to see the Met Police chief won't resign
Author

Publish Date

Wed, 17 Mar 2021, 9:49AM
I was pleased to see Boris Johnson come out yesterday and say he supports the head of the Met Police. She's the latest scalp in the firing line of course. Dame Cressida Dick is being criticised over the way Police handled a vigil in memory of murdered 33 year old Sarah Everard.
A 6 hour day long peaceful vigil went without a hitch, but as evening approached, large numbers of people began to gather, and Police had already warned that unlawful gatherings under Covid rules were not allowed and would be shut down if people were putting themselves at risk. That didn't stop more and more people from assembling, speeches started, people brought placards, it gathered a protest vibe as women expressed their anger towards Police, and emotions heated up. Police asked people to disperse, a small minority didn't.
So Police were put in the 'invidious position' as the Commissioner described it, of trying to keep the peace at a gathering that should've been peaceful, but which was rapidly spiralling into an unlawful protest.
She pointed out that officers dealing with Coronavirus restrictions are in very difficult positions, having to be impartial, uphold the law, and be fair. There will now be a review as to whether this was in fact the case. But before that's done, people want a scalp, and they've decided they want hers. The irony of this whole vigil being about women supporting women, when now those very same women are trying to take down another woman is not lost on me. But here we are.
When asked if she will resign, Dame Cressida looked squarely at the reporters and said unflinchingly, 'no I will not.'
Which was refreshing to see. Someone under pressure standing their ground.
So good to see someone say, actually, no, you don't get to have me sacked because you didn't like how that went, there's not one rule for the whole of Britain, and a different rule for you. I don't doubt the pressure won't continue, because that seems the only course of action these days. A mob of people decide they don't like something, want someone held responsible and cancelled, boom, they agitate until it's done.
But what are they achieving here? Does it radically change the way the Police force operates? Does it suddenly stop all men from ever attacking other women? Does it end violence against women in an instant? Of course not.
What's worrying is how little objectivity and perspective gets applied these days. It's all about emotions.. how do you feel? Don't like it? Complain, cancel someone.
The reality is, Britain is still in a pandemic, with pandemic rules around gatherings in place, there for the safety of others. These people were not exempt to those rules, despite thinking they should be. So I hope the head of Met Police stands her ground and does not resign.