Kate Hawkesby: I'm optimistic we're going to Orange Light, and into normality
Author

Publish Date

Mon, 4 Apr 2022, 8:04am
Follow the podcast on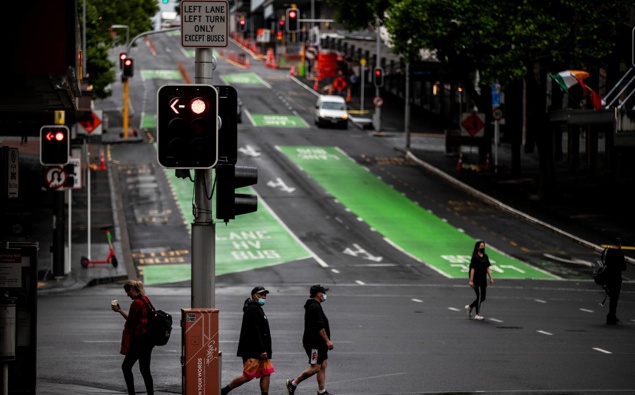 Kate Hawkesby: I'm optimistic we're going to Orange Light, and into normality
Author

Publish Date

Mon, 4 Apr 2022, 8:04am
Do you know what I'm loving at the moment? Normality.
At least as much normality as you can get with a mask still on.
But as of tonight mandates are gone, and vaccine passes are gone - more steps towards a more relaxed lifestyle.
Our local pub was excited - it posted on social media that it looks forward to welcoming everyone back into the pub and not having to scan vaccine passes, and exclude people  It also said it'd love to see Covid dropped as the only conversation being had. 
The pubs post said "let's try to keep Covid chat to a minimum and find something more interesting to talk about". Too right.
And how good is it to see crowds back at the Super Rugby? And good crowds too.
What a difference it makes to the atmosphere and the vibe of live sport to have people there enjoying it in person.
We are slowly getting back to the way it should be.
Not everyone's on board of course. These changes have some concerned. The Herald had a story yesterday on the age divide over the reaction to mandates going. It said, "Research New Zealand, a privately owned social and business research organisation, found there were almost double the number of older respondents - aged 55 and above - unhappy with the decision, compared to younger respondents - those aged 18 to 34." 
It goes without saying that the fear will be hard to shake – and for some more than others.
Fear is a very powerful messaging tool and there seems a natural propensity for humans to gravitate towards all the fear possibilities in every scenario. But as we push forward, hopefully more and more of us will see that life can indeed go back to some kind of normal. 
A different normal obviously – I doubt it will ever be the way it was pre-Covid. There will always be that residual fear or reluctance to behave in the same way we did pre-Covid. For example, sharing drink bottles, I can't see anyone feeling good about that for a long time congregating in large crowds in small spaces, hugging and kissing strangers. Those things I think will take a long time to revert to pre-Covid ways.
But given our collective nervous systems have been through the ringer the last couple of years, I'm looking forward to a bit of calm in the coming months. Hopefully it's not the calm before another storm. Hopefully there won't be a stampede of sickness come winter.
But I guess what we have gotten good at is taking it all one day at a time. Or one week at a time. I'm hoping this week also sees us go to an orange traffic light. I mean it's tragic to be "hoping" for a traffic light colour because there is an argument we shouldn't even be in any traffic light system at all, but given we are, orange is our best hope. I doubt we will see green anytime soon.
So by the end of this week we will have mandates removed, vaccine passes gone, and if we are very lucky, we'll be in an orange light. Well some of us at least may be anyway.
So I start the week optimistic today, that normality is knocking.