Kate Hawkesby: If no Freedom Day by the end of this month, Auckland will lose the plot
Author

Publish Date

Mon, 15 Nov 2021, 8:23am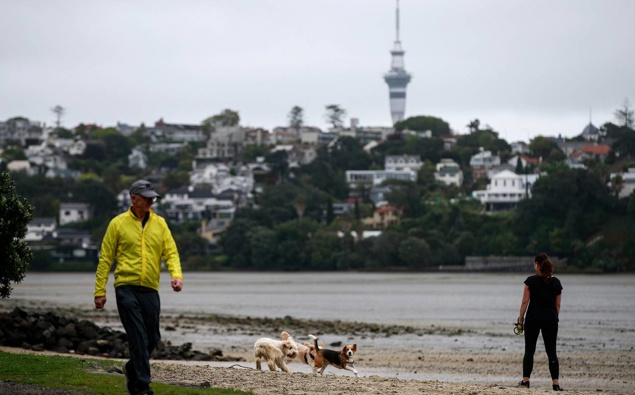 Follow the podcast on
Kate Hawkesby: If no Freedom Day by the end of this month, Auckland will lose the plot
Author

Publish Date

Mon, 15 Nov 2021, 8:23am
Absolute downbuzz on Freedom Day plans from Andrew Little this weekend. 
He called our much anticipated 'Freedom Day' "nothing of the sort." 
Just when we thought escape to a red traffic light was coming November 29th, Little told Newshub, "You might have misunderstood what the Prime Minister has been saying, the Prime Minister said on the 29th of November Cabinet will do a significant check-in on the state of the system…" but.. "It won't be introduced from the 29th of November - that is the point at which a decision should be expected to be made, but it won't be introduced straight away."  
He claims they'll want to wait longer to get our vaccination coverage up, "particularly for lagging groups like Māori." 
So, if not the end of this month, then when? 
Little claims it'll be by Christmas, but that doesn't give much hope to those of us languishing in day 90 of one of the world's strictest lockdowns. I mean come on. Surely enough is enough. By November 29th, Aucklanders will have spent more than a hundred days locked down. But, "It won't be on the 29th of November," Little said. 
So how much longer after that can we expect freedom? A day? A week? 
I can't work out if this guy is the only one in the Cabinet telling the truth, while the others just let us believe in false hope, or whether he's the one out of touch. 
The upshot is there's still so much unknown and un-announced, that Aucklanders are still living in a quagmire of uncertainty. 
And that's not good for anyone, not good for mental health, not good for planning purposes, not good for families torn apart, not good for businesses struggling to work out when they may get their doors back open. 
Having a cabinet swinging all over the place in terms of who says what – doesn't help. 
Remember when Hipkins casually suggested allocated timeslots for Auckland border travel, only to have Robertson shoot it down, only to have Hipkins reignite it?  Then we had Little saying the Ministry of Health wasn't coping with numbers on home isolation, only to have Hipkins and Bloomfield poo poo that too and say oh no, all is well. (Standard government line when trouble's brewing). 
Then Little announced he'd be talking to Bloomfield about the release of Māori health information for vaccination purposes, only to have Bloomfield essentially indicate Little can't tell him what to do, and the information remains private. 
So given the shonky circus act currently running the country, it's perhaps not surprising that Andrew Little is suddenly claiming no Freedom Day for November 29. Maybe it's just a ruse to dull our expectations so that the PM can look like a hero if and when the doors are flung open that week?  
I mean at this point anything is possible, but all I know, is that come the end of this month, if there aren't freedoms fast beckoning, then Aucklanders are going to lose the plot.  
More than they have already.