Kate Hawkesby: Harry and Meghan should be honest about showbiz aspirations
Author

Publish Date

Wed, 17 Feb 2021, 11:51AM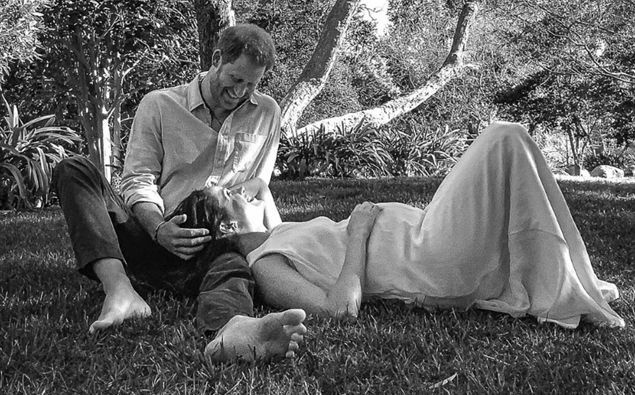 Kate Hawkesby: Harry and Meghan should be honest about showbiz aspirations
Author

Publish Date

Wed, 17 Feb 2021, 11:51AM
The British papers are calling it 'the final straw' and it's hard to see how Harry and Meghan claw back from this, how they ever revert to any kind of royal life after they sit down with Oprah for an hour and a half of tele.
I think this is all the proof we needed that they've traded British royalty for American royalty.
Black and white staged photo shoots, interviews with Oprah, suing those tatty British tabloids; it's not so much been an exercise in seeking privacy, but seeking to control the narrative.
It's clearly not that they want to vanish from the public eye, far from it. Hello Oprah it's that they want to control what's written or said about them.
Fair enough, who can blame them for wanting to ditch the coverage they've had and seek greener softer leafier pastures in the lucrative LA celebrity scene with a BFF like Oprah.
It's just that it clashes in quite cringe-worthy, calamitous fashion with their demand for privacy.
I mean, control your image all you want, and countless people do now in the world of social media, you only get tidbits of what people want you to get these days, you get news from the horse's mouth, people can circumvent the tabloid BS and spin.
That's fine, but just don't do it under the guise of running away to seek a quieter more private life. Because just as your relentless pursuit of climate change and carbon footprints gets exposed when you keep jumping on private jets, so to do your faux demands for privacy when you rock up with Oprah for a 90-minute interview.
To be in the public eye is to unfortunately be held ruthlessly and relentlessly to account. It's the nature of the beast.
Especially in this cancel culture climate, everything you do and say is scrutinized, therefore you need to make sure you're doing what you say you will do.
People can smell hypocrisy at a thousand paces, they can also smell inauthenticity. How Prince Harry, once a proud holder of military titles, can be happy to be stripped of them in exchange for an Oprah  TV special is beyond me.
But then maybe he stopped being the real Harry when he took up yoga and kombucha with Meghan and gave up the smokes and the parties.
 Is it just me or do we miss Party Harry? He seems a bit earnest these days, a bit, dare I say it, boring. Losing all your regal patronages, and to further upset your family by courting a lifestyle of showbiz and flogging vegan lattes, seems ill-judged.
But the real question is, is he happier this way? And if he is, then actually, who are we to judge?
Well, I do feel for the Queen, for his Dad and brother, and the mates he's clearly left in his dust. And if this was always going to be the plan, then just be honest about it. Be upfront.
Don't plead all innocent and woe is me and say you're off to live a private life when you're not.
Just say it - we're off to LA to get into showbiz, do deals with Netflix and hang out with Oprah.
Cool bruh. Just tell it like it is, that's all.