Kate Hawkesby: I wouldn't be shocked if the PM quits next year
Author

Publish Date

Thu, 4 Nov 2021, 8:18AM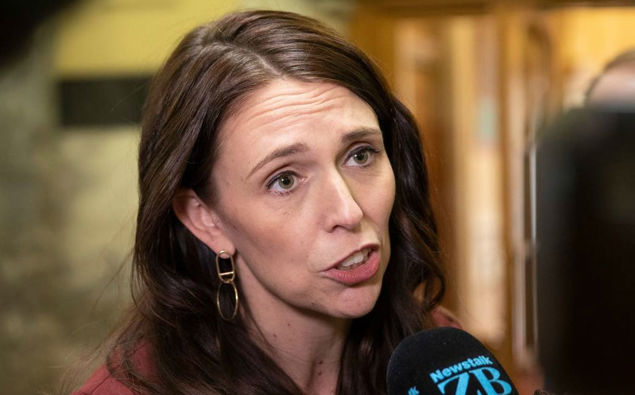 Follow the podcast on
Kate Hawkesby: I wouldn't be shocked if the PM quits next year
Author

Publish Date

Thu, 4 Nov 2021, 8:18AM
"A small but active group".  
This the new catchphrase we can expect to hear more often from the Government as it faces the reality of popularity slipping. When the chips are down and things don't look good, it's important to minimise, diffuse, and distract. That's why in Northland when the PM was confronted by a heckler, she quickly told the crowd it was "just one person", in fact there were four of them.  
Then in Whanganui, when numbers of hecklers and protesters escalated to about 250, we were told it was "a small but active group". Like we couldn't see the throng of people there for ourselves. A second protest saw the PM cancel another press conference, nothing to see here. 
This is clearly a disconcerting time for our beloved PM because she's had a golden run, is used to fawning photo ops and easy stand ups, and turning out to adoring crowds on university campuses. Not so much now. The wheels are coming off and it's not pretty. It doesn't make for good photos; it doesn't warm the cockles of the heart.  
The PM looks stressed. Cancelling stuff and diverting media away from it is not handling it well. I actually feel sorry for her. The higher the pedestal, the greater the fall, and that this will be terrifying new territory for her. Panicking, shutting it down, looking angry and then belittling those involved, smacks of things spiralling out of control. 
We are told these people just a vocal minority of trouble makers. Are they though? Could they actually be representative of a good chunk of the population absolutely fed up with where things are tracking? Add to that the current polling – the Roy Morgan poll this week had Labour down 6 to 39 percent support, the lowest since they came to power. Just 6 percent now separates the left from the right.  
The huge highs and outright majority they enjoyed and the lofty arrogance they comfortably slipped into, is eroding. 
Ministers are looking increasingly possum in headlights at press conferences when reporters dare question their modus operandi. They're increasingly coming up short on answers, they're looking more spooked on the public walkabouts. 
You can only dismiss negative publicity and protestors as a 'small but active group' for so long. Most of us can see this for what it is. So, what becomes of our glorious leader as the tables start to turn? I wouldn't be at all surprised if she hangs up her hat next year. The old guard of politics for whom it was once a vocation and a lengthy commitment is not as prevalent among this younger breed of politicians.  
Their tolerance threshold seems lower. 
My pick is she won't be bothered with seeing things through to the next election with declining support. The international scene beckons, family life beckons, celebrity stardom and adoration outside of politics beckons.  
Time will tell, but I wouldn't be at all surprised if she exits stage left.