Kate Hawkesby: I think we've reached peak woke
Author

Publish Date

Tue, 21 Nov 2023, 9:30AM
Follow the podcast on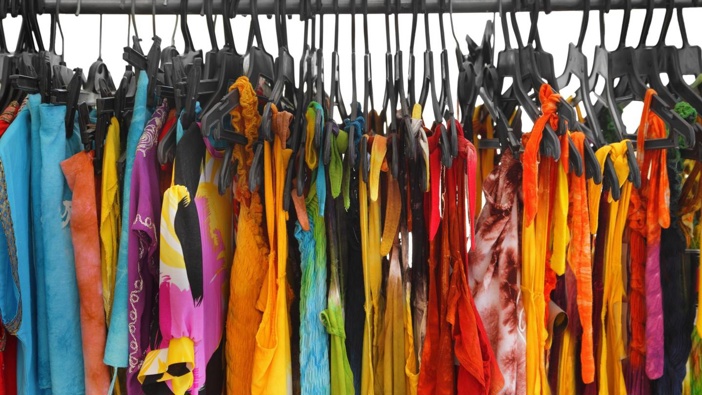 Kate Hawkesby: I think we've reached peak woke
Author

Publish Date

Tue, 21 Nov 2023, 9:30AM
I think we've reached peak woke, or at least I hope we have... who would know?
But I think we've reached it when I see that in China now, they're looking at banning clothes that hurt people's feelings. You heard that right.
CNN reported that, 'China's legislature has proposed changes to a law that if approved would allow authorities to fine and detain people who wear clothes that "hurt the nation's feelings".' 
This to be honest is probably less about wokeism and more about patriotism and control, and it did of course set off a chain of concerns over freedom of expression. But how on earth do you define clothes that hurt people's feelings? I mean I find Crocs offensive, should they ban those? The mom jean I'm not a big fan of, they're everywhere. Jorts... horrific, yet back in fashion. As are wedge jandal heels. I mean it's a minefield of offensive clothing out there already as far as I'm concerned. 
But who are the arbiters of this offensive fashion? Well turns out China's National People's Congress Standing Committee, wants to ban any garment that is 'detrimental to the spirit of the Chinese nation.' It's a draft amendment proposed for consideration. The proposed amendment's rules would alter the Public Security Administration Punishment Law, 'which gives Police power to detain suspects for weeks', or fine them the equivalent of about a thousand NZ dollars. It's been up for consultation, and you can just imagine the push back.
CNN reported that, 'several legal scholars questioned the implicit vagaries of the proposed amendment, and absence of specific guidelines.' Many called it an overreach. I would have thought the key thing would be a definition of what is construed offensive, and the fact this was missing gives me pause that it will go anywhere. But these days you never know.
China's also cracked down on tattoos and 'artists with effeminate styles'... whatever that means. But you surely can't enforce a law as vague as 'offensive clothing' without being specific about what that is. One social media user questioned whether suits would be deemed offensive, given they're 'the embodiment of Western Capitalism' as he put it. So, the proposed law, which many have described as 'excessive and absurd' could lead to abuse by officials in terms of what constitutes offence. Hence, it's problematic.
So a lot of this is obviously about control but the bit that leads me back to whether it's wokeism is the fact that it's about 'hurt feelings'. Hurting feelings —or not as the case may be— has become such an acceptable catch phrase it's now getting used as an excuse to enforce laws.A couple of months ago people who wore 'rainbow print clothing were denied entry to a Taiwanese concert in Beijing..' leading one social commentator to ask: 'When did the feelings and spirit of the Chinese nation become so fragile?'
And it's not just China, everywhere seems fragile these days. I'm with Ricky Gervais, look, when times are weird, we have to turn to the great oracle Ricky Gervais. He famously said, 'how arrogant are you, to think you can go through life without anyone ever saying anything you don't agree with or like? Just because you're offended, doesn't mean you're right.' He's bang on. 
Take your Radio, Podcasts and Music with you