Kate Hawkesby: I hope people feel confident to go to sports games again
Author

Publish Date

Fri, 25 Mar 2022, 8:40am
Follow the podcast on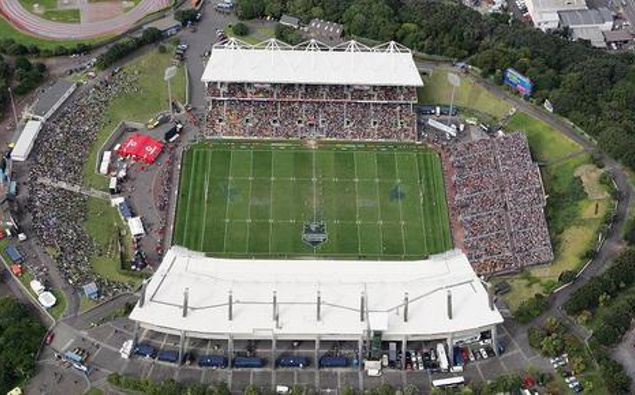 Kate Hawkesby: I hope people feel confident to go to sports games again
Author

Publish Date

Fri, 25 Mar 2022, 8:40am
So tonight, the big Moana Pasifika game, just hours before the restrictions lift that could've seen bigger crowds attend. Seems crazy that they just miss out by a short timeframe, midnight Friday, when they surely could have let a bigger crowd gather at Mt Smart tonight. So, two of this weekend's Super Rugby games can be held without restrictions on size, but tonight's won't be. 
But are fans ready to embrace the crowd thing again? Who's actually going? Are people ready for crowds? Or will they still freak out? I mean Eden Park seats 50,000 but I doubt that'll be a full house. Yes, there'll be excitement to see games live again, but how many will commit to sitting shoulder to shoulder in a large setting?  
I mean I hope it's a good number. For the teams and players, to get the atmosphere back, to get the hype back, the sense of normality we've all been missing. Crowds back watching games – I mean let's hope come July we are all back to packed tournaments and good well-supported games, winter bugs permitting. Super Rugby franchises that have been bleeding money the past two years certainly need it. I'm sure team morale could do with it, and for sport-mad families, the live game scene is a really important part of family traditions. 
But we need some clarity back too. Being in a slightly skewed red light doesn't help with the general understanding of what's allowed and what's not. There's still a lot of confusion out there. And I notice yesterday, ironically standing at Eden Park, the PM gave another hint there may be a move to Orange sooner than we think.  
Maybe they're just delaying it so as not to upset the Rod Jackson, Siousixe Wiles crowd? But they must know that for hospo and events and sports, we need to get to Orange sooner rather than later.  
The PM said what may happen is a regional shift. She said "the traffic light system had the capacity for regions to be at different levels without worrying about enforcing a hard border".. so they're going to .."consider whether some regions are ready to move sooner than others." However, the earliest they'll consider that will be the first week of April. Still, that's not far away. 
But for tonight's game at Mt Smart, crowd sizes are still limited and it's actually something Moana Pasifika's on board with. A spokesperson said they "remain committed to limiting the number of supporters to bubbles of 100, to a maximum of 900, in the interests of public safety.." because they're.. "conscious of their Pasifika fan base in South Auckland and note that Covid is still rampant in their communities." 
So that's tonight's game, then tomorrow there are two matches, Highlanders against Blues in Dunedin and Chiefs against Crusaders in Hamilton. I can't wait to see the crowds back at these, and I hope they do come out to support.  
It'll be good to get that crowd spirit back, which not only helps lift player morale, but also lift the franchise's revenue.