Kate Hawkesby: I can't help but feel government will miss the mark in today's Budget
Author

Publish Date

Thu, 19 May 2022, 7:17am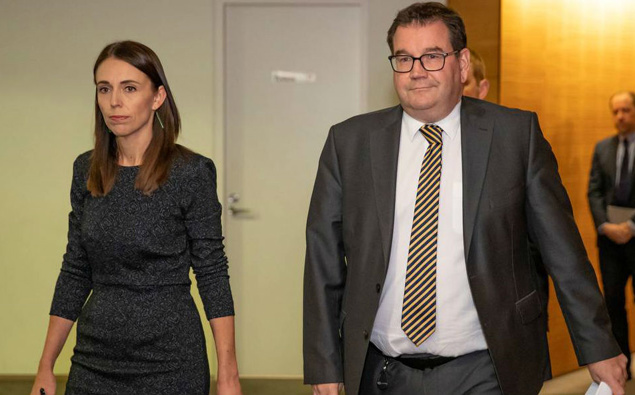 Follow the podcast on
Kate Hawkesby: I can't help but feel government will miss the mark in today's Budget
Author

Publish Date

Thu, 19 May 2022, 7:17am
Today's the big day and I can't help feeling the Government is going to miss the mark here given their obsessive focus on climate change and Māori health. 
Add to that their inability to listen, or tune into where the real world is at, and you've got a cocktail for disappointment for the average New Zealander. But then again, it feels like the average New Zealander is not in their sights at all, in general. The 'squeezed middle' as the opposition calls them, are used to being ignored by this government by now.
But none of that excuses what will likely happen today. Which will be billions sheeted to climate, and hundreds of millions to Māori heath. This country is in dire straits. The labour market is a shambles, immigration is stuck and faltering, inflation's through the roof, we have a cost of living crisis, there's no growth, we're forecasted for a recession and house prices are flagged to tank.
There's social division and disharmony, crime is surging, young people are outsmarting Police, we have 15 year olds ram raiding shops and saying they do it because they know they can get away with it and the Police will "do nothing" quote unquote. 
We lack Police and the ones we do have are frustrated they can't do their job properly anymore. 
Mental health is a train wreck, the health workforce is striking due to pay and conditions, the nurses say they're at crisis point too; rural GP's and dentists are barely existent. Emergency housing's a mess, we're on the cusp of a brain drain and are already losing our best and brightest to overseas.
Infrastructure is woeful, we still have a teacher shortage, rest homes are crying out for staff, as is hospo. Confidence is down across all sectors, even the commodity prices like meat and dairy are coming off their highs. Volume and value is down.
Productivity is in the toilet. The service sector, manufacturing, business outlook, it's doom and gloom wherever you turn. It's an ugly picture to have to paint when you have to be honest about the real state of things.
We've been fed the warm and fluffies for so long this is all a bitter pill to have to swallow, as reality dawns and looks to bite us in the bum, because guess what? We apparently didn't see any of this coming. 
And by we, I mean they, the Government. There was no forward planning. Nothing other than printing money.
So given all of that, and given how unpalatable that picture of this country is, the government's focus today should be very clear and very concise. But it isn't. It's still got its head in the clouds. Pie in the sky ideology like emissions targets and carbon footprints are a nice to have, but not a need to have right now. 
And that's where this government's out of touch and out of good ideas. And that's why today is going to be a big let down. We need to rein in spending, curb inflation, get productivity firing again. We need to reward hard work not penalize it. Tax relief would help. Improving education would help. Being bold and decisive and laser focused on what matters to New Zealanders would help. 
Sadly though, I don't think we're going to get any of those things today. I hope I'm wrong.