Kate Hawkesby: I can see why some Auckland schools are saying 'no thanks'
Author

Publish Date

Fri, 22 Oct 2021, 8:44AM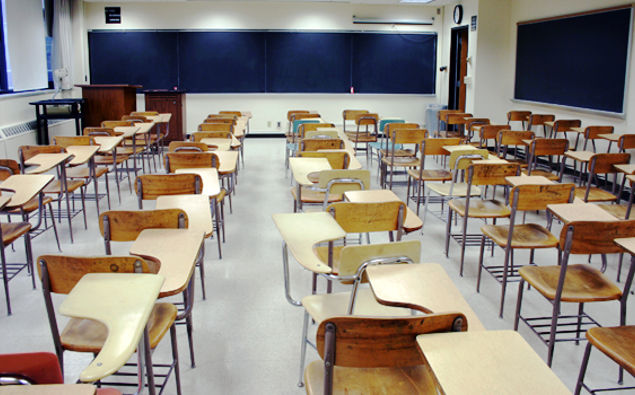 Follow the podcast on
Kate Hawkesby: I can see why some Auckland schools are saying 'no thanks'
Author

Publish Date

Fri, 22 Oct 2021, 8:44AM
We got a strong sense yesterday of the reaction to school going back for seniors currently languishing in Level 3, and how it's gone down with teachers.  
The PPTA, as we know, was furious - they didn't mince their words. 
They said the government had abandoned it's 'abundance of caution' approach and moved to a "reckless disregard for consequences in the blink of an eyelid." 
Teachers themselves had mixed reactions – some worried about having to teach students both online and in person – the increased workload associated with that, increased risk of exposure to Covid from any unvaccinated students. Could it be some kind of super spreader event, some wondered.  
Parents were in the same camp. Some relieved, some anxious. Students, likewise, were split – some thrilled to go back, others saying it's too soon. 
And sure enough, yesterday we learn not all schools are going to follow the Ministry's instructions and open back up. 
Some are opting to just keep exams online for seniors, as was already in train. 
I can't work out if that's because teachers said 'nope, not happening', or schools just literally weren't prepared; given the government didn't consult with them on it - or whether it's because parents complained, or that schools just feel with more than a hundred cases in the community, it's too soon. 
I have sympathy for them to the extent that it would've been a bit of an experiment.  
With unknown vaccination levels inside schools still, who'd want to inadvertently end up a super-spreader event? 
While the National Party will tell you it's imperative everyone gets back into the classroom quick sticks for learning, for many students, it's about so much more than that, isn't it? 
School is community. It's their friendship group, their mentors, their peer support, for some it's even their regular food supply as we heard yesterday from a South Auckland Principal. 
But for all those arguing that kids need to get back to class for socialisation and learning, is that honestly what they're going to get in this climate, at Level 3?   
Last time they went back to school after lockdown, they got paranoid teachers desperate to play catch up, phobic about germs and rules and sanitising and keeping kids distanced from their classmates. This constant patrolling made teachers stressed and grumpy.  
There's also the theory versus reality part of it.  
In theory, everyone will be wearing a mask but, the reality from other schools around the country who're already back, is that mask wearing got ditched fairly early on and enforcement is nigh on impossible without teachers having eyes in the back of their head. Friends told to stay apart just found other places to hang out together away from teachers. 
So given the amount of angst, stress and pressure on teachers and students to go back to school in a Level Three environment, I can see why some have said, no thanks.