Kate Hawkesby: How much do big companies care about complaints?
Author

Publish Date

Fri, 22 Jan 2021, 9:45AM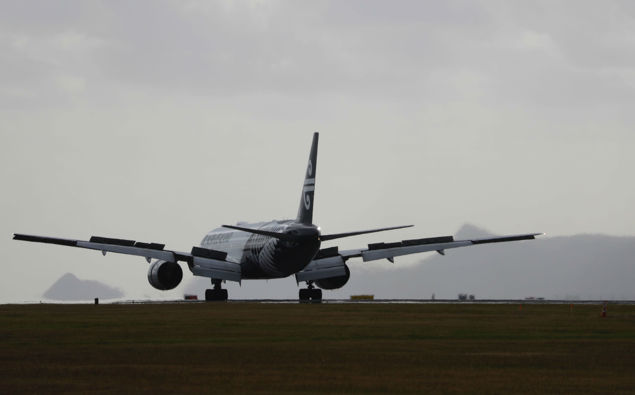 Kate Hawkesby: How much do big companies care about complaints?
Author

Publish Date

Fri, 22 Jan 2021, 9:45AM
When it comes to stuff we complain about, the list is long.
And now the Commerce Commission has this week come up with some hard data on it.
Air NZ topped the list of this country's most complained about businesses last year.
Which is not surprising given the year we had with the chaos brought on by Covid which saw the airline have to shunt people from pillar to post, cancel airfares, sack staff and so on. Messy business, and one that would've elicited a stinging response from the public.
Not a great start for its new CEO Greg Foran, baptism of fire for him in the airline business I'd have thought.
Hot on the airline's heels though in terms of complaints, were telco's. Vodafone and Spark respectively received in excess of 250 complaints each. 2 Degrees also got complaints – albeit a smaller number. Anyone who has sat on hold for telco's and been played endless Dave Dobbyn music will know, that no matter how much you like the song 'Loyal', it's painful to sit on hold for seemingly ever to have your phone or broadband issues sorted. So that one didn't surprise me either.
Foodstuffs made the list, as did Woolworths, supermarkets are often targets for complaints so that's nothing new I guess.
The Warehouse and Noel Leeming also made the list.
But these are all big companies, who arguably are used to complaints, have a system for them, and a way of dealing with them – which may or may not appease disgruntled shoppers. So it does make me wonder how much they actually care.
If you take a small café or restaurant for example, and you complain to them, or write up a bad review, they are mortified, it's a big deal, they'll seek to make reparations or address it, most of the time, and they'll be wounded by it.
But big corporates? I'm not so sure they really care. It's almost as though they expect it – you get to a certain size and stage of trading and you seem to become more resilient or resistant to complaints. And the customer knows that too.. if there's a complaint line or a suggestion box or a department for it – you know you're just going to be a name or number on a list which they may or may not care about.
Do we complain as much as we used to though? Has the advent of the Karen memes – 'can I speak to the manager' – made people reluctant to complain? I know people who won't send back food even if it has a hair in it or something, because they don't want to make a fuss. I found myself in that situation recently – with expired groceries including a bag of rotten onions, I called up the supermarket only to be told unless I had a receipt they couldn't deal with me. And so you give up. When actually, these big companies should be held to account.
So maybe we need to be less worried about being seen as a whinger, and more grateful to the Karens who do actually speak up, and ask to speak to the manager.