Kate Hawkesby: How can event companies plan under Level 3?
Author

Publish Date

Thu, 23 Sep 2021, 9:41AM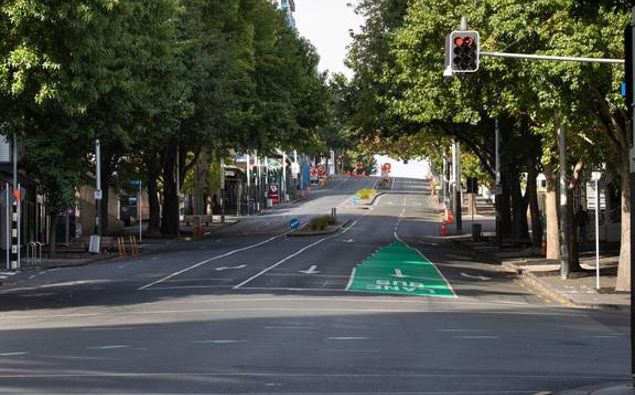 Kate Hawkesby: How can event companies plan under Level 3?
Author

Publish Date

Thu, 23 Sep 2021, 9:41AM
I'm feeling for the events industry this morning, another industry left in a holding pattern by the Government, playing a waiting game of will we, won't we. It's a familiar game by now for South Islanders and everyone outside of Auckland, and for many hospitality outlets still. Level 2 is still not Level 1. There's still a big difference. 
And if you're looking down the barrel of summer festival season, it's tough to call at this point. We've been given some incentives of sorts; get vaccinated, and freedoms may come back. But no guarantees. And with the Government still refusing to admit it's given up on elimination, it leaves room for a lot of doubt as to whether we will ever truly be free this year. 
If their version of elimination, which Bloomfield says no longer means zero cases, but still includes eradication and stamping it out. Don't you love how they keep re-defining what elimination means? 
Anyway, if they keep that up, then is Level 1 really an option until we're virtually all vaccinated? And look, no one's saying there's surety here, because as we know, this changes all the time and they don't have a crystal ball, but, surely they're running scenarios and planning for them. 
For example, Level 2 for Auckland and Level 1 for everyone else in two weeks' time. What are the scenarios?  
We know they want maximum vaccination coverage, what if they achieve it, but there're still pockets of communities lower on vaccination rates? Are they factoring in school holidays and opening the country up to that much movement for two weeks? Could there be a scenario whereby regional borders come into play? Is there a level 2.5 plan which may include some extra freedoms but limit travel?  
How much vaccination coverage do they want to see in general? One dose? Two doses? What about Pacific and Māori communities who're lagging behind, are they waiting for them to catch up? Surely they've played these scenarios out and are not taking a 'wait and see' approach. 
And when it comes to the events sector, what're the plans for what Level 1 might look like in the advent of Auckland still showing cases? What should events companies be preparing for? Can festivals with overseas acts coming in realistically get artists into MIQ between now and Christmas? 
Telling us simply to vaccinate, vaccinate and vaccinate is one thing, but that's not the whole picture. Chris Hipkins said yesterday, it's not the whole picture.  
So what else makes up the picture? And of those moving parts which bits are the most important? What else may hold us back? With so many livelihoods, businesses, events and holiday plans hanging in the balance, a bit of information by way of a roadmap beyond just two words 'get vaccinated' would be a huge help. 
Share the plan with us, so we can get on board and help make it happen.