Kate Hawkesby: How can Auckland Council be so out of touch?
Author

Publish Date

Thu, 2 Dec 2021, 8:13AM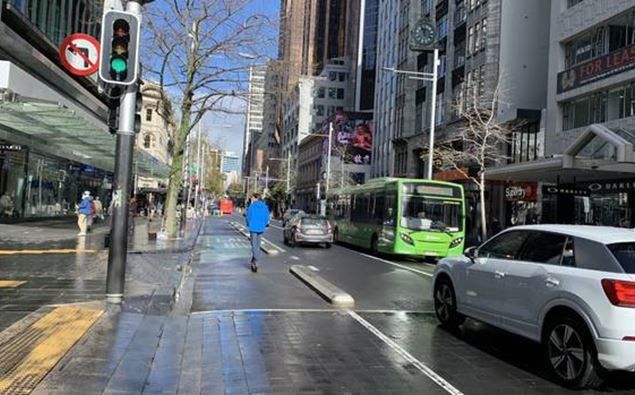 Follow the podcast on
Kate Hawkesby: How can Auckland Council be so out of touch?
Author

Publish Date

Thu, 2 Dec 2021, 8:13AM
Aucklanders, do you want the following things, and if so, how much are you prepared to pay for them? 
Because if the mayor has his way, you will be paying for them. 
A more frequent bus route, decarbonization of the ferry fleet, 122 million bucks), $228 million for walking and cycling, $13.3 million for 'urban food gardens', 66 new low emissions buses, 14 thousand 800 native trees for south Auckland. 
Are you into this? Because you'll be paying for it. 
Every household will be charged a 'climate levy' .. in council's proposed billion-dollar climate action package over the next two years. Let's not forget the Auckland council declared a climate emergency in 2019, but the mayor says it's still not enough. 
So, a levy on top of the rates we already pay, and if you're wondering why, Phil Goff reckons we asked for it. 
He said he's "clearly heard from Aucklanders" that they want council to "do more on climate change and to improve our public transport system." 
Show me the people who said this, and tell me how much they were willing to pay for it.  
Because what I can 'clearly hear' from Aucklanders is that this is tone deaf for a city that's been thrashed, trashed, gutted and hamstrung for all these months. Auckland has an emergency housing, homeless and crime problem bigger than it can handle, businesses going belly up, house prices through the roof, a stripped bare CBD, more cycle and bus lanes than we know what to do with, and apparently that's our focus? More of these cycle and bus lanes that barely get used as it is? 
Are you kidding me? 
How are council's so out of touch? Who are the Aucklanders they're talking to? The handful who ride their bike to the library once a week? What about the rest of Auckland? The thousands in their cars, the thousands living in areas swamped with emergency housing issues, the thousands whose livelihoods have been shattered by an extended lockdown, the thousands who own retail businesses overwhelmed by crime with homeless on their doorstep and graffiti on their walls?  
Are they the Aucklanders saying they want to pay more for a focus on bus lanes and decarbonising the ferries? Give me a break. 
The idealogues have one main problem – they don't live in the real world. Asking Aucklanders to 'please shift' to public transport, hasn't worked, isn't working and is not going to work. Adding more bus and cycle lanes is only going to piss more people off, it's not going to get mothers of 4 on the school run out of their cars and suddenly popping everyone and their school bag, PE gear and musical instrument onto a bike. 
I mean come on. It's just not reality.  
The reality is the congestion on Auckland's roads is the traffic snarling into one lane backed up for miles because a bus lane is taking up half the road sitting empty. Day after day, rush hour after rush hour.  
Council dreaming up a way to make ratepayers pay more for a feel-good tax, is just not it.