Kate Hawkesby: Grant Robertson needs to step up
Author

Publish Date

Wed, 24 Nov 2021, 10:56AM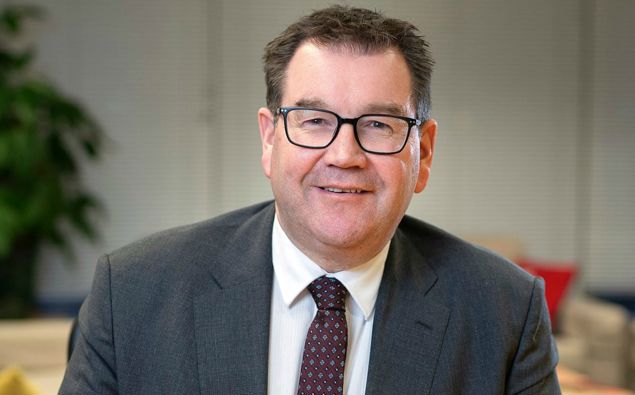 Follow the podcast on
Kate Hawkesby: Grant Robertson needs to step up
Author

Publish Date

Wed, 24 Nov 2021, 10:56AM
Well, we learnt this week from a senior MIQ official, that Grant Robertson was indeed involved in the decision to refuse entry to the SailGP team, even though he denied it. Not only did he deny it, but he blamed MIQ officials for it, who've now called for him to "correct the record." 
He won't of course, because this government is always right, it's never wrong, never accepts responsibility or blame for anything. And that, to me, is an increasing worry, because as the wheels come off this government, voters have to start looking beyond Ardern; who may well mic drop and exit stage left for the UN anytime. 
In the early days, the obvious successor was Grant Robertson. He seemed to add substance and hold a calm veneer. 
But a pandemic is a long time in politics. And we went from world leader to world loser. The last remaining country locked down, locked up and out of luck. 
During that time, Jacinda's become increasingly removed from the mainstream, more arrogant, more out of touch. Reports from Wellington mention her ever-decreasing circles of influence, where her own experts are ostracized and left out in the cold if they dare to disagree or challenge. Then there's the disharmony in her cabinet, Minister's contradicting each other, Cabinet divided between "Auckland Sympathisers" & "Wellington Sychophants". I'm hearing it's not the happiest of camps. 
So why hasn't Grant Robertson risen up through all this with some elder statesman appeal? 
Instead, he's seemed deaf to the cries of business, particularly in Auckland. He's not gone into bat hard enough for corporates, sole traders, those abandoned overseas, companies, beauticians, hospo, or those drowning under the burden of a collapsing MIQ system.  
He's appeared as aloof and removed as Jacinda's been. 
Nothing is more expensive than opportunity squandered, and Grant's squandered it. He's presided over the largest stimulatory fiscal response in the nation's history – we had the balance sheet capacity, and drawing on it was the right thing to do.   
The "why" was right, but the "how" has been woeful and wasteful. Business has been left aghast on the side-lines, while Grant's run his own agenda on where the largest sums of money the nation has ever spent, were "invested" – or rather "squandered." 
School sandwiches anyone? 
Robertson's communication style and demeanour's also shifted. He's no longer the pragmatic, hardworking, willing to engage Grant Robertson from 18 months ago.  Instead, he now appears smug, all knowing, and unquestionable. Quick to anger and increasingly snide and cynical.  You'll see it when he performs in the House - petulant and aggressive. 
So we've seen that calm unflappable veneer crack right open, at a time we needed him to be solid. 
Which begs the question, who then in this party has kept a cool head?