Kate Hawkesby: Govt's reading the room, expect more announcements
Author

Publish Date

Wed, 29 Sep 2021, 8:50am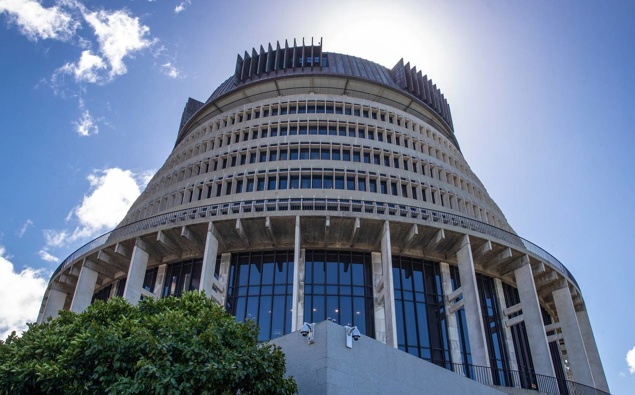 Follow the podcast on
Kate Hawkesby: Govt's reading the room, expect more announcements
Author

Publish Date

Wed, 29 Sep 2021, 8:50am
Have you noticed the announcement blitz the Government is on ever since John Key's piece got massive coverage? Hit a nerve anyone? I found it amusing how on the one hand, they called it insulting and simplistic, while on the other hand saying they were implementing a lot of his ideas.  
So, which is it? Simplistic and insulting, or good enough for you to go ahead with? 
Either way, they've been dragging the chain on the ideas for so long, that if anything, at least his piece elicited some action. 
Because this Government is reactive, it hates bad press. It'll be alarmed to have had a swing taken at it, given it's become used to a fawning compliant media. The fact commentators are turning will be new and startling territory.  
Combine Key's critique of them with a bad poll result, and whammo, they're going to start announcing some stuff. 
Watch all the announcements roll out this week; we've already had RSE workers, private quarantine for business trials, vaccine passport ideas and boundary exemptions for Aucklanders. 
The announcement I'm personally waiting for is the school holidays one. They surely have a plan by now, they must know what they're doing. Here's what I reckon will happen.  
Ideally, in their perfect 'health first' world, they'd want to keep Auckland in Level 3. Had they got the ongoing buy-in of lockdowns that they enjoyed last time, they would've gleefully kept us all locked up to keep attempting to achieve their fictitious elimination strategy. 
But polls show they're taking a hit over it, people are sick of it, movement around Auckland shows just how over it people are, and so, I reckon they'll drop us. Reluctantly and with caveats. I think we'll go to Level 2 with masks, social distancing, scanning in, and the big one – no travelling. They won't want Aucklanders roaming off around the countryside, they'll want Tamaki Macovid staying put.  
They'll want to give the illusion of freedom, like a trip to the hairdressers, and a few shops open, but they won't want us to get too carried away. 
I could be wrong of course, but if that does happen, then what a bunch of hypocrites they'll be. Suddenly it won't be about the science, it'll be all about the sentiment.  
Picking and choosing when you listen to science is no way to treat people or their livelihoods, and hopefully people will see the charade for what it is. 
The elimination strategy they've fancifully been chasing will suddenly not be so important anymore; they'll spin us a yarn about how it's worked out just as they wanted it to, but the numbers will tell the real story. 
Watch them spin how they don't need zero cases and they're comfortable with a few unlinked, and all of a sudden everything we've been locked down for amounts to conveniently being of no importance anymore. 
It's amazing what can happen when you know you've lost the room.