Kate Hawkesby: Good to hear about level 2, but where are our vaccines?
Author

Publish Date

Tue, 7 Sep 2021, 8:52am
Follow the podcast on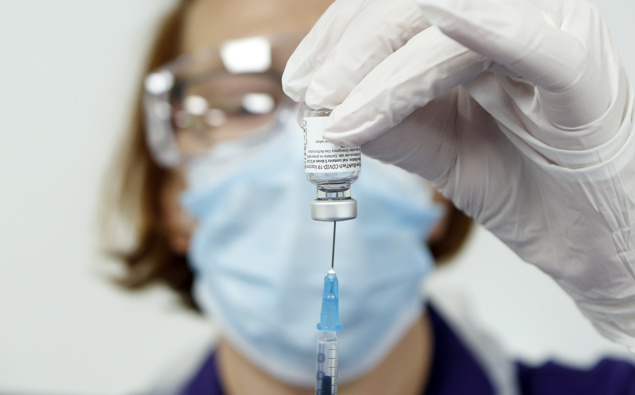 Kate Hawkesby: Good to hear about level 2, but where are our vaccines?
Author

Publish Date

Tue, 7 Sep 2021, 8:52am
Stoked for everyone, bar Auckland, who gets to wake up tomorrow morning in Level 2. 
A few changes, but hey, at least you're in level 2. Or 'Delta 2' as they're calling it. Always a catchphrase. 
The new rules include recommending mask use in schools, especially in secondary school settings, not compulsory, but recommended. So how does this transpire? Leaving it up to schools, who's monitoring or enforcing that? Parents? Schools? 
I'm sure we'll soon find out after schools go back Thursday. 
The other potential prickly one is surveillance testing of any essential workers crossing the Auckland border. 
How this takes shape I'm not exactly sure, we know it'll be free, and you don't have to isolate while you're waiting on results unless you have symptoms. But how much does it inconvenience companies and how much hold up will there be at the border? 
Again, time will tell. 
The PM acknowledged these changes would be tough, which is about as useful as her expressing her frustration on things. It doesn't change anything for the people and businesses involved. 
Despite coming in late and taking a good fifteen minutes to get to the actual level adjustment announcement at the post-cab presser yesterday, the glaring omission for me was no vaccine supply announcement.
Another day has ticked by, and still no deal. Robertson said yesterday they were 'working on it'.. what I'd like to know is - who's working on it? Has anyone at the top level of government actually picked up a phone?  
Who is negotiating this deal? Why is it taking so long? Why do they keep saying an announcement is imminent any day now, when the days just keep ticking into weeks and no announcement gets made? 
To make matters worse, we're being shown up across the Tasman.  
ScoMo now has double the doses this month for his rollout, simply by hustling for it, and making deals with three countries. While he's sewn up deals with Poland, Singapore and the UK, what have we been doing? Robertson claims 'these things take time', but awkwardly for him, that doesn't appear true; ScoMo wrapped up the UK deal in just over two weeks.  
How he did it wasn't rocket science either. 
He got the departments of Foreign Affairs and Trade to scour the world for jabs, High Commissioners making phone calls to counterparts, then ScoMo got involved at the top level; making phone calls to Boris to get the deal moving.  
It's been reported that because the two worked around the clock, the deal 'assumed a pace and scale that surprised both sides'. 
That's what happens when you hustle, so why aren't we? Have we tasked our embassies and MFAT to scour the world for Pfizer? Have we picked up a phone to another country's leader?  
Or are we just sitting back waiting on yet more advice? 
Since this was broadcast the Government has revealed on Newstalk ZB an announcement on a vaccine deal is due to be announced in the next 24 to 48 hours.