Kate Hawkesby: Forget Meghan and Harry's interview - what about Billie Eilish?
Author

Publish Date

Tue, 30 Mar 2021, 9:42AM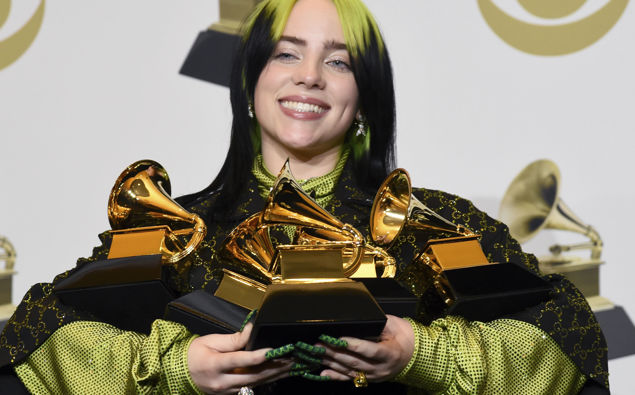 Kate Hawkesby: Forget Meghan and Harry's interview - what about Billie Eilish?
Author

Publish Date

Tue, 30 Mar 2021, 9:42AM
Can you believe I still haven't watched the Oprah Harry Meghan interview? At this stage I don't think I ever will. What I did give up 2 and half hours over the weekend for, was the new Billie Eilish documentary. It's received pretty much rave reviews for its fly on the wall style observation of her trajectory from angsty song making teenager in her bedroom.. to worldwide touring multiple Grammy winner.
Billie Eilish - as my daughter told me back in 2019 - is a big deal. If you're not a fan of her music or don't know much about her you probably wouldn't realise just how big of a deal, until you watch the doco.
A couple of things stood out for me - one, her brother is woefully under valued in terms of his talent and contribution to her success. I think most people know he produces her and they wrote & recorded songs in her childhood bedroom, but I don't know why he doesn't have top billing with her. He does everything.. writes, records, produces, sings, plays multiple instruments, and most crucially, is her rock and sounding board. They are a phenomenal team - and yet the billboards say Billie Eilish. I don't know why it's not Billie & Finneas. But maybe he prefers it that way.
Her family is everything to her they are phenomenally close they travel with her on tour and manage every aspect of her - not in a dance moms kind of way - Billie is calling all of the shots they do as they are told - but they are incredibly supportive and very understanding of where she's at.
It looks as though both parents fulltime jobs is Billie. They home schooled her, had a house full of instruments and music - encouraged all her writing and singing from a young age. They're amazing parents. In one scene Billie's mum explains in reference to Justin Bieber (Billie's childhood crush) that she doesn't know how a young pop star navigates this much fame without a parent. She points out you can't pay anyone in your team to care about the person as much as a parent will.
The film is cleverly shot through Billies eyes - the eyes of a teenager - doing interviews where people make references to people she's never heard of. "Whose Doogie Howser?", she asks one interviewer who compares her to the teen genius. Katy Perry comes up to hug and congratulate her before she performs at Coachella and she introduces her fiance Orlando (Bloom) who immediately kisses Billie on the cheek, hugging her and fangirling about how amazing she is and how he climbs mountains listening to her songs , telling her she's going to be his highlight of Coachella. Billie looks at him blankly. In the next scene she asks her brother - "who was that guy?"  
She is blissfully unaware of a lot. Such is her life - laser focused on making music and 'being a teenager'. She's real and raw and at times very sad, which makes it different to many other sugar coated pop star docos.
This one doesn't hide from the trade offs of fame - the hard work, the loneliness of touring, the endless pressure, the heartbreak, the 'mean' internet. It's worth a watch I reckon - if you've got a spare two and a half hours.