Kate Hawkesby: Facts have got in the way of Ardern's 'year of the vaccine'
Author

Publish Date

Wed, 27 Jan 2021, 9:37am
Follow the podcast on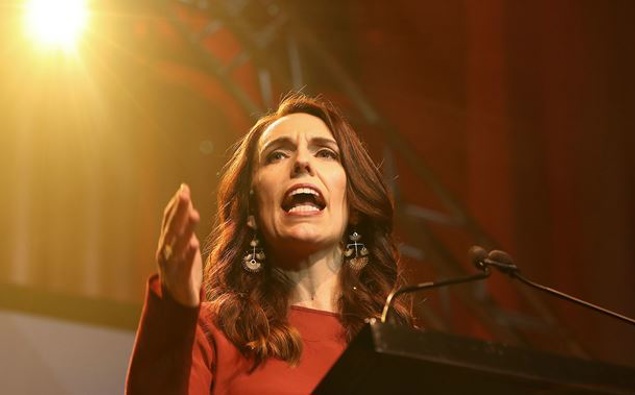 Kate Hawkesby: Facts have got in the way of Ardern's 'year of the vaccine'
Author

Publish Date

Wed, 27 Jan 2021, 9:37am
I think when it comes to the vaccine and its rollout here, the PM's words are going to catch up with her as reality starts to bite. You can only promise so much for so long, until the facts start getting in the way.
Last November we were told New Zealand was front of the queue for the vaccine, remember that?
"We're front of the queue." Embarrassingly, that's now been proven completely false. Likewise, telling us its approval is coming any day now puts a live clock on it - let's hope this is true, but don't hold your breath. Ardern said this week that 'progress was being made', which tells us virtually nothing.
She also said New Zealand would take delivery of the vaccine.. as soon as Pfizer could send them.. again, no detail there whatsoever. And even once it's delivered, the rollout won't be immediate. The PM says rolling it out will happen about two to three weeks after the vaccine arrives. In fact, any mass vaccination campaign is unlikely to start before the middle of the year. So is that June? What happened to March? I thought they said March? Arden also said the rollout 'will take time'.. understatement of the year.. but "the most important thing," she said, "is not when we start but when we finish."
But hang on, don't you need to make a start to get to the finish? How do you finish if you haven't started? Surely starting is paramount.
It's this sort of lack of urgency and push that is perhaps holding us back. Are we hustling hard enough for vaccines? It doesn't feel like it. Have we got set times and dates from pharmaceutical companies on delivery? Again, no.
So why not?
And then, there's actually rolling it out. Israel as we know, is moving at lightning pace but they're working from stadiums from 8am til 10pm.. jabbing up a storm. Can you see us working those sorts of hours to vaccinate? Given testing stations shut at 4pm, I don't really see us putting in the big hours working with any real urgency, even when the vaccine gets here.
Singapore aims to do its entire population by the middle of the year - 17,000 this week alone. They'll be finished before we even start.
So although we have lots of words on the vaccine, and lots of promises and maybes and soons.. we don't actually have any hard and fast facts. There's only so long New Zealanders can be fed phrases and promises and empty words surely?
We deserve some facts and some details. And our frontline and border workers more than anyone, deserve some surety sooner rather than later.