Kate Hawkesby: Everyone's ready for travel - except the PM
Author

Publish Date

Tue, 23 Mar 2021, 9:34AM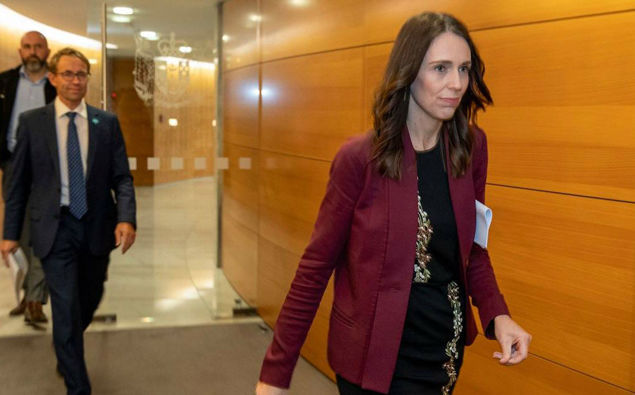 Kate Hawkesby: Everyone's ready for travel - except the PM
Author

Publish Date

Tue, 23 Mar 2021, 9:34AM
I had a bet with my husband on this show yesterday just before 6, on the Trans-Tasman bubble. I said that I bet the PM would make an announcement of an announcement. He said nope, no way, she will announce a start date, she has to. He was adamant. I said 'put money on it.' He said, 'as much money as you want, I'll bet there's a firm date.'
I should've taken him up on some hard and fast cash out of this, or at least a return ticket to Sydney, because guess who won? Me.
I'm not actually sure why he thinks he's any position to guess the mindset of the Prime Minister, someone who doesn't even want to come on his programme and talk to him, yet somehow he still thinks he knows what she might do. He was adamant the pressure was too great, and that the government simply had to give a start date. But they didn't.
What they did was announce another announcement. In a tease to those desperate for the bubble, the PM said, Cabinet will announce a date for a bubble on April 6th. That says to me, that they're not ready. Everyone else is ready to press 'go', but not them. And that's despite the PM delivering her usual slew of optimistic promises and fluff.. that "quarantine-free travel with Australia "is a priority".. which clearly it isn't, the facts get in the way of that particular sop. If it were a priority they'd be set to go by now, like the airports and the airlines are.
The PM said the bubble "is important for business, tourism and for the families who are separated." No kidding. Then why the delay? Announcing that they're going to announce something is really this government's calling card, it's their go-to, along with announcing reviews. Which is what makes my husband getting it so wrong so glaring.. I mean, how would you have expected them to suddenly be proactive?
My guess, and maybe I'll put money on this one too, is that come April 6th she will announce the bubble opening in time for the school holidays which start on April 16th. If the bubble isn't up by that weekend, I'll be surprised. Yes it will seem a quick turnaround between the 6th and the 16th, but they're already working on it now, surely? And let's not forget this is a woman who dragged out a lockdown for Auckland.. only to release it with half an hour's notice.
So there's no rhyme or reason to the logic here. Getting it up in time for the school holidays makes sense to capture people's ability to travel recreationally, it also incorporates ANZAC day. If it's not by the school holidays then I have no idea what they're doing. In a final insult to every Kiwi's intelligence, the PM said she knows what the bubble will mean for people. Really? But still no date? Let's see less sentiment, and more action.