Kate Hawkesby: Even though we can travel overseas, don't rule out a domestic trip instead
Author

Publish Date

Thu, 28 Apr 2022, 7:15am
Follow the podcast on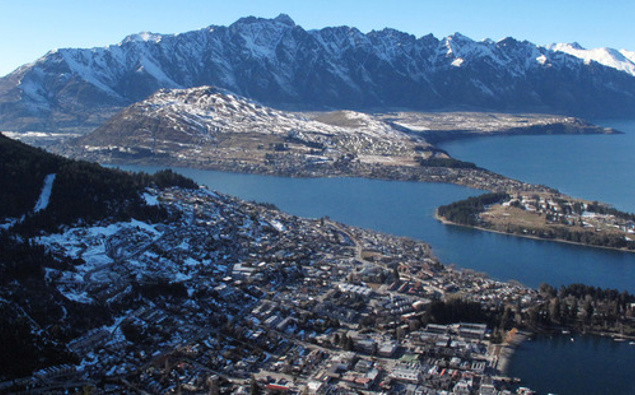 Kate Hawkesby: Even though we can travel overseas, don't rule out a domestic trip instead
Author

Publish Date

Thu, 28 Apr 2022, 7:15am
I know many of you will have gone away for Easter holidays or school holidays, or perhaps be planning to go away soon given we are now finally free and able to travel. But I'm shocked at how expensive it is – and how under staffed many areas still are.
My sister took her kids to the Gold Coast – paid way too much money in my opinion for flights to Brisbane – more than 8 grand for 4 people, and she then paid way too much for some 4 star accommodation which when she got there, told her they weren't servicing rooms because they had no staff to do that. So you pay a fortune to travel and support struggling sectors, but the reality is they're still struggling themselves, and therefore many of the services you might expect at that level or at that expense, are gone. 
So is that satisfactory if you're parting with your hard earned money right now?
As the price of everything is rocketing up, should we expect lower prices and poorer service? And if so, for how long?
My sister said all the restaurants they went to were way up on pre Covid prices. Entrees 30 dollars and mains at 50 bucks.
And this is just for your standard bistro type bar restaurant. So it's big, big dollars to travel right now.
I know of someone else who travelled and got to Auckland Airport only to find most of the shops, I think bar about two, were closed. Why? Can the airport not get their shops staffed either? My brother had a similar experience flying to the States, Air NZ air crew telling him they've come back to worse conditions and they're still woefully under staffed, some said it was shambolic. He certainly experienced that at check in which took just shy of two hours standing in a queue waiting, only to be told there was only going to be one check in line for everyone that night. 
I know of someone else who bought two glasses of wine and two sausage rolls at the Auckland airport bar and was charged 74 dollars for the pleasure. 25 dollars per glass of wine, 12 dollars per sausage roll.
Surely that's taking the mickey?
So here's the alternative. Instead of burning up your hard earned cash on expensive but unsatisfactory overseas experiences, how about staying local? My girlfriend based in Sydney came over to Queenstown for Easter, she could not speak highly enough of her experience there. She said everyone was just so grateful to have visitors; they just couldn't do enough for them. They'd call to book a jet boat ride or to go quad biking and the response was invariably, "We can take you now? Would you like to go now?"
She said business owners were stepping in and doing long hours if they couldn't find staff and just making it happen. In fact they had such a good time they've booked to go back again. She said the service was brilliant. I was so relieved to hear that, because a place so low on staff like Queenstown could easily have left a bad taste for guests, but tourist operators there are pushing through. 
They're going above and beyond, they're pulling out all the stops, and I reckon that's the sort of attitude that deserves our support.