Kate Hawkesby: Even airlines can't keep up with the amount of people wanting to leave the country
Author

Publish Date

Tue, 31 May 2022, 7:07am
Follow the podcast on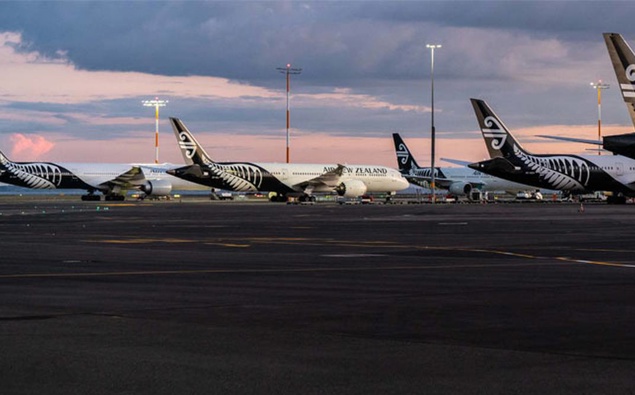 Kate Hawkesby: Even airlines can't keep up with the amount of people wanting to leave the country
Author

Publish Date

Tue, 31 May 2022, 7:07am
It seems all those Kiwis wanting to bail and go live and work overseas are having trouble even getting on flights.
A travel agency was reported yesterday saying flights are just so hard to get. "We have so many people wanting to leave the country to work abroad but there just aren't any seats on direct flights to the USA or to Australia until the end of July," the agent was reported saying. And we know this first hand, one of our kids is headed to the US but securing a flight is proving tricky - and expensive. 
There are barely any seats, and what is there will cost you an arm and a leg. Not great for young people who're already going to almost halve their savings when they convert their currency anyway. Leaving New Zealand is proving very costly.
Part of it is air capacity – we still don't have enough. Many of the carriers who were here back in the good old pre-Covid days have not come back yet, and despite all Air New Zealand's promises of putting on extra flights, there's still a woeful lack of them.
So, young people are a bit hamstrung getting out right now. And that's just the OE crowd; there are also the brain drainers – off to Australia or Canada or greener pastures elsewhere for bigger pay checks. And then there are the ex-pats who came home during the pandemic thinking they were coming back to the promised land, only to discover New Zealand is not quite the New Zealand they fondly remember. 
We have developed, as one ex-pat put it, a 'lockdown mentality' and they find it all a bit oppressive. That is not surprising if you've been living and working in places with broader mindsets and more freedoms like the UK or the US, both of which are back travelling at pre Covid levels by the way for both leisure and business.
But we are the slowest to get international travel back up and running here in our hermit kingdom, mainly because we did lock down for so long, we were too slow to open back up, and our national carrier couldn't gear up in time for reopening because our government was too slow to give them any certainty on dates.
Australia, by comparison, its government gave Qantas a heads up on opening in plenty of time – made it a priority, which it should be, and dealt with the whole thing more efficiently hence they got routes and flights humming way quicker.
We dropped the ball, and it's still dropped. 
It's likely we won't be in full swing until later in the year when other carriers return like American Airlines, Air Canada, Latin Air - and when the likes of Emirates and Singapore Airlines gear up more flights.
But for now, if you're a Kiwi wanting to head off and get out, you need to either pay through the nose for whatever flight you can possibly get on over the next two months, or wait until the end of the year for competition to heat back up.
Let's hope by about October, which seems a ridiculously long time to have to wait, but let's hope by then, we might just get some normality back.