Kate Hawkesby: Don't plan an overseas holiday this year
Author

Publish Date

Thu, 12 Aug 2021, 9:21AM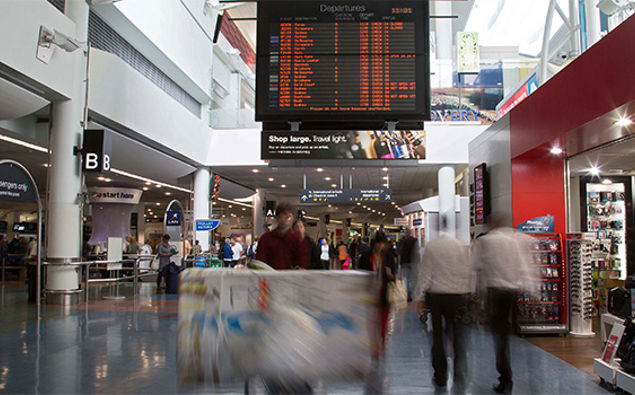 Kate Hawkesby: Don't plan an overseas holiday this year
Author

Publish Date

Thu, 12 Aug 2021, 9:21AM
So yesterday we got a bit of blah blah basic arm waving around a potential roadmap out of Covid, but no hard and fast plan, no detail, no specifics.
And that's what business needs desperately, some surety, some certainty, some specifics.
But details are not this Government's forte, and they won't want to set a vaccination target they can't reach and then get politically punished for.
So is the business sector in for a giant disappointment today?
I mean, if yesterday is anything to go by, probably.
It looks like we'll keep the elimination strategy, which as David Seymour has said may well turn out to be the thing that started as our biggest strength and ends up our biggest weakness.
I mean is it totally naïve and idealistic to think we can pull that off long term? Or are we just prolonging the inevitable? Do we really believe we could be one of the few countries in the world to keep Delta out, and stay virus free during a global pandemic?
Or is that arrogant?
I mean sure, we have some advantages, our whopping great moat around us distancing us from the rest of the world is a major one, but as soon as those borders do open, well, jury's out.
But I'd hazard a guess the virus will be in.
So the elimination strategy may prove a naïve waste of time.
And then we get to the vaccine situation.
It looks like we will keep plugging away at the vaccine rollout, but with seemingly few incentives.
Surely there has to be some upsides to the jabs? Like no MIQ, or isolating at home, or access to a bubble or a travel corridor?
If not, will people be less inclined to get it? And how do we speed up the plan for those waiting to get it at the moment? How do we speed up supply and availability? We are still, despite being ahead in cohorts eligible, jabbing people at a desperately slow rate.
Fewer than a million of us have been double jabbed. We are way, way off where we should be.
So, that all brings us back to the all-important border.
If you think that's opening up anytime soon, think again. 
It looks like we'll be keeping the borders shut for the foreseeable.
Any opening early next year is a pipe dream. And there'll still be those who think a closed border is great, who're only interested in ideology, who believe being removed from the world is smart.
But the gloss may wear off that theory once they start getting impacted in their back pockets, and realise we're paying more for absolutely everything, and we're living on a bubble of borrowed money.
So what will we get today by way of detailed plans? Well we know a snap lockdown is coming – as I've said all along, as soon as Delta hits.
But as for today's 'new normal' announcement, as they're calling it?
I doubt we'll get any firm timeframe or targets, and that for business, is a travesty.