Kate Hawkesby: Don't get your hopes up Auckland
Author

Publish Date

Mon, 13 Sep 2021, 9:26AM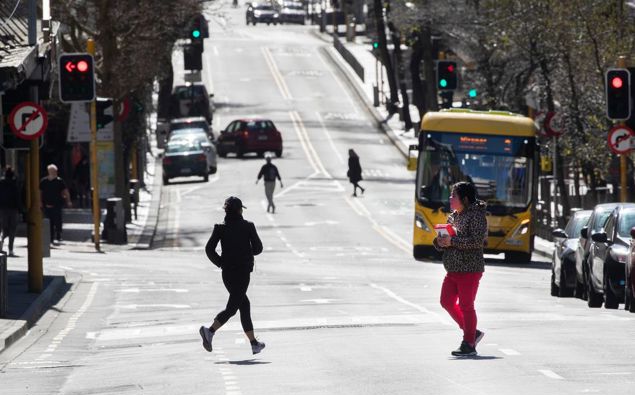 Kate Hawkesby: Don't get your hopes up Auckland
Author

Publish Date

Mon, 13 Sep 2021, 9:26AM
"We need to stay the course. We don't want to yo yo in and out of lockdowns. We don't want to waste our hard fought gains thus far. We have to stay vigilant. We don't want to be Australia. We need to stay focused on the end goal here. Auckland is doing the heavy lifting but we know Aucklanders can do a little bit more."
That's just some of the rhetoric well get dished out today.  
Expect any or all of these things to be rolled out.
My guess - and I'm no expert or epidemiologist - I'm just another Aucklander staring at the 4 walls of my house sick and tired of cooking all day - but my guess from here is we are not coming out of level 4 this week.
And that's not so much to do with case numbers or testing numbers - as we've been led to believe. 
It's about the mystery cases. 
Something the government purposely didn't talk about early on but you'll notice is now talking about. 
Because they have to.
Because they're the crux of this thing. 
It's not the numbers of infected people inside bubbles and families - it's the mystery ones they can't trace. 
That's the real worry. 
Because those are the ones that could still be out there transmitting the virus - and if we spring out of lockdown now, the concern will be that numbers spike. 
And we become Australia. 
We are looking at what the PM said she didn't want to see - a long tail.
When we first went into lockdown level 4 I said to my husband we'd be in it for 6 weeks. 
He said I was being overly dramatic. 
Who moi?! 
I said it because I was looking at Australia and how much once Delta's in, it wreaks havoc.
I hope I'm proven wrong but my hunch today is they won't want to crush our hopes too brutally. 
So they'll play us.
They'll say they need another few days just to be sure - they'll tell us what a great job we are doing and how we just need to stay the course a wee bit longer to get this right and finish it.
So I think today they'll say - level 4 will be reassessed Friday (best case scenario) and on Friday they'll say look we need another week (which they'll have planned for all along but they won't want to hit us with that up front). 
They'll eek it out for us in dribs and drab's.
A few more days here, a few more there - and ultimately we'll do another two weeks in level 4.
I may just be another brow beaten locked down miserable Aucklander seeing only worst case scenarios right now.
And I hope I'm wrong.
But my gut says get used to being stuck at home a bit longer.