Kate Hawkesby: Delta Level 2 still going to damage businesses
Author

Publish Date

Wed, 8 Sep 2021, 9:51AM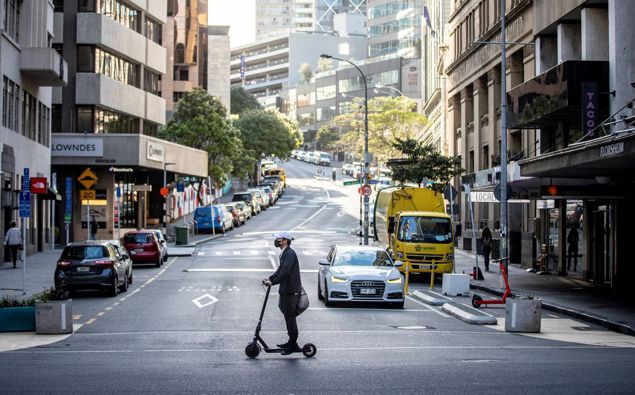 Kate Hawkesby: Delta Level 2 still going to damage businesses
Author

Publish Date

Wed, 8 Sep 2021, 9:51AM
I know this move today to Level 2 is a step in the right direction; God only knows we all want to get down this level slide ASAP and back to some kind of normality. 
But I hear the businesses who're saying this Delta 2, the heavier version of Level 2 with new mask rules and capped numbers on indoor venues, is actually really tough.  
Many say they're just not profitable this way, small cafes and bars for example. By the time they socially distance the tables, mask up all their staff and cap their patronage at 50, it's barely worth opening the doors. 
Then you've got gyms, with people expected to sweat and pump iron while stringently remaining 2 metres away from any other gym goers or an instructor. Yoga classes with mats separated 2 metres, that doesn't leave you much room unless you have a huge yoga studio.  
How this plays out inside hairdressers who'll have to leave gaps in chair space, cinemas, churches, it's still a juggle for them, and many won't be making anywhere near the money they'd expect to be making in a regular level 2. 
You've also got compulsory scanning in, so that's an extra challenge for staff at venues to police, and is this the job of retailers and hospo workers? To enforce you wearing your mask and that you've scanned in? How do they deal with the odd person who refuses or doesn't want to? 
Wellington's Chamber of Commerce is reported as saying three quarters of businesses could operate at this new version of level 2, but not all of them. 
The challenge? The 50-person limit. 
A director of several hospitality businesses in Wellington was reported as saying the new Level 2 rules would have "a huge effect" on businesses, some would not open at all given it would not be financially viable.  
He said in one report that, "100 people was tough but having to make 50 work is a million times more difficult." Like many other businesses, he's just hoping for a fast transition to Level 1. 
But will it be a regular Level 1? Or can we expect a Delta Level 1 with additional restrictions? 
The Government hasn't given any detail on that yet. Nor do we know when a Level 1 might be in sight. 
For those of us still in Level 4 in Auckland, having a shop or a cafe even open would be a thrill, even if you do have to mask up and socially distance.  
At least in Level 2 you have access to a hairdresser, and some food you haven't had to cook yourself, and a cafe coffee.  
I mean these are things Aucklanders would kill for right now, so while a lot of New Zealand is whining about the restrictiveness of Delta Level 2, just remember those of us still languishing in Level 4 would trade places with you in a heartbeat.